A recent customer dispute has put the spotlight on Francis Donnelly III, a registered representative (RR) with Equitable Advisors, LLC. The customer alleges that Donnelly sold them a Variable Universal Life (VUL) insurance policy with the understanding that the premium would remain constant throughout the lifetime of the policy. This dispute is currently pending and is being taken seriously by all parties involved.
Understanding the Dispute
A VUL policy is a type of permanent life insurance that builds cash value. It allows the policyholder to invest the cash value into a variety of different accounts, similar to mutual funds. The customer's claim is based on the premise that they were promised a fixed premium for the duration of the policy. However, premiums for VUL policies can fluctuate based on the performance of the underlying investments, which is likely the crux of this dispute.
Donnelly has been associated with Equitable Advisors, LLC since 1996, and the firm is registered with the Financial Industry Regulatory Authority (FINRA). This regulatory body oversees more than 624,000 brokers across the country and is responsible for governing business practices and providing investor protection. More information about FINRA can be found on their website.
How Investors Can Recover Losses
Investors who believe they have been misled or suffered losses due to the actions of their broker or advisor have recourse through FINRA arbitration. This process allows investors to seek damages for losses resulting from a broker's misconduct or violation of securities laws.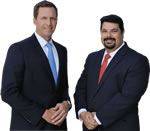 AD - Recover your investment losses! Haselkorn & Thibaut, P.A. is a national law firm that specializes in fighting ONLY on behalf of investors. With a 95% success rate, let us help you recover your investment losses today. Call now 1-888-784-3315 or visit InvestmentFraudLawyers.com to schedule a free consultation and learn how our experience can help you recover your investment losses. No recovery, no fee.
Arbitration through FINRA is typically faster and less expensive than traditional litigation. The process involves presenting the case to a panel of arbitrators who then make a binding decision. It's important to note that once the decision is made, parties cannot appeal to the courts, except under very limited circumstances.
What to Do If You're an Affected Investor
If you believe you've suffered financial losses due to the actions of your broker or investment advisor, the first step is to file a complaint with FINRA. This can be done online through the FINRA complaint center. It's also advisable to consult with a securities arbitration lawyer who can guide you through the process and represent your interests.
It's essential to act quickly as there are statutes of limitations that may apply. Generally, investors have six years from the date of the event giving rise to the claim to file an arbitration claim. However, other time limits may apply depending on the specifics of the case.
The case of Francis Donnelly III serves as a reminder of the importance of understanding the terms and conditions of any investment product. And, it underscores the vital role of FINRA in protecting investors and maintaining the integrity of the financial markets.