In a recent case of investor dispute, a client alleged that Dimitri Rassias, a registered representative (RR) at UBS Financial Services Inc. (CRD 8174), made unsuitable recommendations to invest in a variable annuity and certain other securities. The total amount of the dispute is set at a staggering $690,842.69.
According to the client, the unsuitable recommendations were made while Rassias was associated with his former firm, Equitable Advisors, LLC. The claim was settled on 3/8/2023. However, Rassias has defended his actions, stating that the actual complaint letter makes no mention of either Registered Representative on the account. He further added that they were given multiple assurances from Equitable that this product was used for public entities prior to writing the application. They also spent months reviewing aspects of this product with the client, including going through their onboarding process for new vendors.
FINRA's Role in Investor Protection
The Financial Industry Regulatory Authority (FINRA) plays a crucial role in protecting the rights of investors. It provides an arbitration platform where investors can file complaints against brokers and brokerage firms. If you have faced similar issues with your broker or financial advisor, you can file a complaint with FINRA.
Recovering Losses with FINRA Arbitration
Investors who have suffered losses due to unsuitable recommendations or other forms of misconduct by their brokers can recover their losses through FINRA arbitration. This process involves filing a claim, presenting evidence, and undergoing hearings. The decision of the arbitration panel is binding and enforceable in court.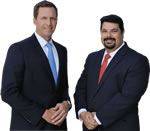 AD - Recover your investment losses! Haselkorn & Thibaut, P.A. is a national law firm that specializes in fighting ONLY on behalf of investors. With a 95% success rate, let us help you recover your investment losses today. Call now 1-888-784-3315 or visit InvestmentFraudLawyers.com to schedule a free consultation and learn how our experience can help you recover your investment losses. No recovery, no fee.
While the arbitration process can be complex, it is often faster and less expensive than going to court. Investors are advised to seek legal counsel to navigate the process effectively. Legal experts can help investors understand the nuances of the arbitration process, prepare a compelling case, and represent them during hearings.
Investor Education and Awareness
In addition to providing a platform for dispute resolution, FINRA also plays a significant role in investor education and awareness. It offers resources and tools to help investors make informed decisions about their investments. It also provides BrokerCheck, a free tool that allows investors to research the professional backgrounds of brokers and brokerage firms.
Investors are encouraged to use these resources to stay informed and protect their investments. By understanding their rights and responsibilities, investors can better protect themselves from unsuitable recommendations and other forms of broker misconduct.
Investor protection is a collective responsibility. While regulatory bodies like FINRA provide mechanisms for dispute resolution and investor education, it is ultimately up to the investors to stay informed and take proactive measures to protect their investments.