Investors are increasingly turning to the Financial Industry Regulatory Authority (FINRA) to recover losses incurred due to unsuitability, misrepresentation/omission, and breach of fiduciary duty by their brokers. The latest case involves David Lerner Associates, Inc. and their broker Russ Kory.
A Case of Unsuitability and Misrepresentation
The case revolves around the products E12 and SOAEX, which were first purchased by the complainant on June 12, 2007. The customer dispute, which was received on July 24, 2023, alleges that these investments were unsuitable for the client's needs and that there were instances of misrepresentation and omission by the broker. The client is seeking damages of $99,999.
Broker Russ Kory was associated with David Lerner Associates, Inc. from August 8, 2011, to September 12, 2019. The products in question include Private Placement (Energy 12), Mutual Funds (SOAEX), and Real Estate Investment Trusts (REITs). This case is currently pending under FINRA case number 23-01952N11N.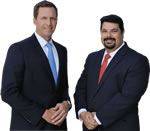 AD - Recover your investment losses! Haselkorn & Thibaut, P.A. is a national law firm that specializes in fighting ONLY on behalf of investors. With a 95% success rate, let us help you recover your investment losses today. Call now 1-888-784-3315 or visit InvestmentFraudLawyers.com to schedule a free consultation and learn how our experience can help you recover your investment losses. No recovery, no fee.
FINRA Arbitration: A Path to Recovery
Investors who have suffered losses due to broker misconduct can seek recourse through FINRA arbitration. This process is often faster and less expensive than traditional litigation. The key benefits of FINRA arbitration include:
Speed: Arbitration cases are typically resolved within 12 to 18 months, much faster than traditional court cases.
Cost: Arbitration is less expensive than court litigation, making it more accessible for investors.
Flexibility: The arbitration process is less formal and more flexible than court procedures.
Confidentiality: Arbitration proceedings and decisions are confidential, which can be beneficial for investors.
Protecting Investor Rights
FINRA's mission is to protect investors and ensure the integrity of the market. By providing a platform for dispute resolution, it enables investors to recover losses due to broker misconduct. In this case, the client alleges that David Lerner Associates, Inc. and broker Russ Kory breached their fiduciary duty, resulting in significant financial losses.
Investors are encouraged to regularly check their brokers' records through FINRA's BrokerCheck tool to ensure they are dealing with reputable and compliant professionals. This tool provides valuable information about a broker's employment history, certifications, and any disciplinary actions.
In conclusion, while investing comes with inherent risks, broker misconduct should not be one of them. Through FINRA arbitration, investors have a viable path to recover their losses and hold brokers accountable.