In a recent development, Robert Starnes, a former broker with SA Stone Wealth Management Inc. and Berthel Fisher & Company Financial Services, Inc., has been barred permanently from all capacities by the Financial Industry Regulatory Authority (FINRA). This decision follows Starnes' refusal to appear for on-the-record testimony requested by FINRA, originating from a customer complaint.
Starnes' Non-Cooperation with FINRA
Starnes, without admitting or denying the findings, has consented to the sanction and to the entry of the findings. According to the findings, FINRA adjourned the on-the-record testimony at Starnes' request, allowing him time to consider retaining counsel. However, when FINRA sent another request for Starnes to appear for on-the-record testimony on a different date, he acknowledged receipt of the request but refused to appear at any time.
Implications of the Sanctions
The sanctions, effective from July 27, 2023, impose an indefinite bar on Starnes in all capacities. The following are the key details of the sanction:
Sanctions: Bar (Permanent)
Registration Capacities Affected: All Capacities
Duration: Indefinite
Start Date: 7/27/2023
Investors Recovering Losses with FINRA Arbitration
Given the recent developments, it's important to discuss how investors can recover their losses through FINRA arbitration. This process serves as a platform for investors who have suffered losses due to the misconduct of brokers or brokerage firms. It's a faster, simpler, and less formal alternative to litigation.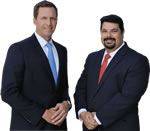 AD - Recover your investment losses! Haselkorn & Thibaut, P.A. is a national law firm that specializes in fighting ONLY on behalf of investors. With a 95% success rate, let us help you recover your investment losses today. Call now 1-888-784-3315 or visit InvestmentFraudLawyers.com to schedule a free consultation and learn how our experience can help you recover your investment losses. No recovery, no fee.
Investors can file a claim with FINRA, detailing the nature of the dispute and the type of relief sought. They can also choose the arbitrators who will hear their case. The arbitrators then review all the evidence, hear the arguments, and make a decision. If the arbitrators rule in favor of the investor, the broker or the firm is ordered to pay damages.
In the case of Starnes, investors who have suffered losses due to his actions can seek to recover their losses through FINRA arbitration. It's advisable for affected investors to consult with an experienced securities arbitration attorney to guide them through the process and help them secure the best possible outcome.
Conclusion
Investors trust brokers with their hard-earned money, and it's crucial for brokers to uphold the highest standards of integrity and professionalism. Any breach of these standards is not only a disservice to the investors but also to the industry as a whole. The FINRA arbitration process serves as a vital tool in holding such brokers accountable and ensuring that aggrieved investors can recover their losses.