A recent dispute has emerged involving MML Investors Services, LLC and a disgruntled customer. The complainant is alleging that there was a lack of transparency regarding an increase in premiums on her variable universal life policy. The case, which is currently under review, has been assigned an internal case number #202307240155.N1010N.
Details of the Dispute
The customer's main contention is that she was not informed that the premiums on her variable universal life policy could increase. She argues that had she been aware of this possibility, she may have reconsidered her decision to purchase the policy. The broker involved in this case is Robert Ruff, who has been with MML Investors Services, LLC since January 22, 2004.
Complainant: Unnamed
Broker: Robert Ruff
Company: MML Investors Services, LLC (CRD 10409)
Issue: Unforeseen increase in premiums on variable universal life policy
Internal Case Number: #202307240155.N1010N
Investors Recovering Losses with Finra Arbitration
Instances like this highlight the importance of the Financial Industry Regulatory Authority's (FINRA) arbitration process. This process allows investors to recover losses that they believe were caused by broker misconduct or negligence. The arbitration process is often faster and more cost-effective than traditional litigation, making it a popular choice for investors seeking redress.
Through FINRA arbitration, investors can file claims against brokers or brokerage firms. These claims can be related to a variety of issues, including misrepresentation, omission of facts, unsuitability of investment advice, and negligence, among others. In this case, the complainant could potentially recover losses through the arbitration process if it is determined that there was a failure to disclose the potential for increased premiums.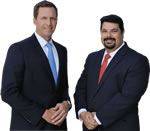 AD - Recover your investment losses! Haselkorn & Thibaut, P.A. is a national law firm that specializes in fighting ONLY on behalf of investors. With a 95% success rate, let us help you recover your investment losses today. Call now 1-888-784-3315 or visit InvestmentFraudLawyers.com to schedule a free consultation and learn how our experience can help you recover your investment losses. No recovery, no fee.
Ensuring Transparency in the Financial Industry
The case involving MML Investors Services, LLC underscores the importance of transparency in the financial industry. Brokers and financial advisors have a duty to fully disclose all relevant information to their clients. This includes potential risks, fees, and any other factors that could impact the client's investment.
When this duty is breached, it can result in significant financial losses for the investor. However, through mechanisms like FINRA arbitration, investors have a means to seek recovery for their losses. It's a crucial part of maintaining trust and accountability within the financial industry.
As the case with MML Investors Services, LLC continues to unfold, it serves as a reminder to both investors and financial professionals about the importance of clear communication and full disclosure.