Yesterday Peter Schiff trolled Elon Musk in a tweet saying that Dogecoin is going to disrupt Bitcoin.  This is not the first time Schiff has trolled Musk and bitcoin proponents as Schiff is well known as a "Gold Bug."
By touting #Dogecoin, a crypto started as a joke, @elonmusk is telling the #Bitcoin community he's been trolling them. Picking Dogecoin out of over 8,400 altcoins shows that Musk knowns Bitcoin isn't truly scarce. The joke is clearly on anyone buying Bitcoin due to Musk's tweets.

— Peter Schiff (@PeterSchiff) February 7, 2021
This lead to an increasing division among investors. Those that like Bitcoin and those that think it is about to go bust.  Generally speaking, the more seasoned traders are prophesying a terrible end to Bitcoin, while the younger generation and newbies are buying more. What is kinda funny to market observers like myself is that "gold bugs" like Schiff were often the target of ridicule for enormous price predictions.
Stages of a Bubble as seen by a 45 year trading veteran
Stage 1. A neighbor asks me what I know about $BTC
Stage 2. A friend ask if $BTC is a good buy
Stage 3. A relative asks if he/she should buy $BTC
Stage 4. A person I've not seen in 30 yrs, calls, bragging he/she bought $BTC

— Peter Brandt (@PeterLBrandt) February 9, 2021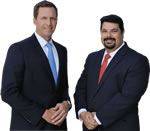 AD - Recover your investment losses! Haselkorn & Thibaut, P.A. is a national law firm that specializes in fighting ONLY on behalf of investors. With a 95% success rate, let us help you recover your investment losses today. Call now 1 888-628-5590 or visit InvestmentFraudLawyers.com to schedule a free consultation and learn how our experience can help you recover your investment losses. No recovery, no fee.
The argument of gold versus Bitcoin is not going to be solved anytime soon, but gold has thousands of years of Bitcoin.  Scarcity and recognition of value are two of the primary drivers in most things, especially a currency or commodity for trading.
The recent purchase of $1.5 billion by Tesla is causing many institutions to jump on the Bitcoin train.  From a more seasoned trader point of view, I have to wonder where this train is going.