In a recent development, a pending customer dispute has been reported against financial advisor Alexa Lawson of EDWARD D. JONES & CO., L.P. or EDWARD JONES (CRD 250). The client alleges that her investments did not grow as expected and further accuses Lawson of theft.
Details of the Dispute
The client lodged the dispute on July 13, 2023, under the case number 3245857. The allegations involve the client's money not growing as expected, and she further alleges theft by the financial advisor. Alexa Lawson has been associated with EDWARD JONES (CRD 250) since June 11, 2007, and currently holds the position of a broker and investment advisor with the firm.
As per the information provided, no specific product is involved in this dispute. The case is currently pending, and further details will be available once the investigation is completed.
What This Means for Investors
Such allegations can significantly impact an investor's trust in their financial advisor and the investment firm. If the allegations are proven true, it could result in substantial financial loss for the investor. However, investors who find themselves in such situations do have recourse through FINRA arbitration.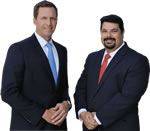 AD - Recover your investment losses! Haselkorn & Thibaut, P.A. is a national law firm that specializes in fighting ONLY on behalf of investors. With a 95% success rate, let us help you recover your investment losses today. Call now 1-888-784-3315 or visit InvestmentFraudLawyers.com to schedule a free consultation and learn how our experience can help you recover your investment losses. No recovery, no fee.
FINRA Arbitration: The Financial Industry Regulatory Authority (FINRA) operates the largest securities dispute resolution forum in the United States. It provides a platform for investors to file complaints against their brokers or investment firms and seek compensation for their losses.
Recovering Losses with FINRA Arbitration
Investors who have suffered losses due to broker misconduct can recover their losses through FINRA arbitration. This process involves filing a claim with FINRA, presenting evidence of the misconduct, and seeking damages for the losses incurred.
Claim Filing: The first step in the arbitration process is filing a claim with FINRA. This involves detailing the nature of the dispute, the parties involved, and the amount of damages sought.
Evidence Presentation: Once the claim is filed, the investor must present evidence to support their allegations. This could include account statements, emails, or other correspondence that demonstrate the broker's misconduct.
Damages: If the arbitration panel finds in favor of the investor, it can award damages to compensate for the losses incurred. These damages can include the original investment amount, interest, and in some cases, attorney's fees.
Investors should remember that the process of FINRA arbitration can be complex and may require legal assistance. Therefore, it is advisable to consult with an attorney who specializes in securities arbitration to ensure the best possible outcome.
In conclusion, while the allegations against Alexa Lawson are serious, it's important to remember that they are currently just that – allegations. The case is pending and will be thoroughly investigated. Investors should always remain vigilant and monitor their accounts regularly to ensure their investments are performing as expected.