In a recent development, a pending customer dispute has been lodged against Scott Roslonowski, an advisor associated with Ameriprise Financial Services, LLC. The claimants allege that they were recommended unsuitable investments, which include variable annuities, variable universal life insurance, and Real Estate Investment Trusts (REITs). The monetary claim involved in the dispute is a substantial $200,000.
Details of the Dispute
The dispute, which was filed on 7/19/2023, involves the claimants accusing their advisor, Scott Roslonowski, of recommending investments that were not in line with their financial goals and risk tolerance. The investments in question include:
Variable Annuities
Variable Universal Life Insurance
Real Estate Investment Trusts (REITs)
These types of investments can be complex and may not be suitable for all investors. The claimants believe that these investments were not appropriate for their financial situation, leading to their significant monetary loss.
Scott Roslonowski has been associated with Ameriprise Financial Services, LLC since 10/05/2009, according to the BrokerCheck report. The report further indicates that he is not only a broker but also an investment advisor specializing in Annuity-Variable Insurance and Real Estate Security.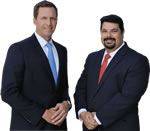 AD - Recover your investment losses! Haselkorn & Thibaut, P.A. is a national law firm that specializes in fighting ONLY on behalf of investors. With a 95% success rate, let us help you recover your investment losses today. Call now 1-888-784-3315 or visit InvestmentFraudLawyers.com to schedule a free consultation and learn how our experience can help you recover your investment losses. No recovery, no fee.
Recovering Losses with FINRA Arbitration
When investors suffer losses due to unsuitable investment advice, they have the right to seek recovery through the Financial Industry Regulatory Authority (FINRA) arbitration process. This process is designed to provide investors with a platform to resolve their disputes. In many cases, this process can be faster and less expensive than traditional litigation.
Investors who believe they have been sold unsuitable investments by their advisors can file a claim with FINRA. The claim will then be reviewed by an arbitration panel, which will decide on the validity of the claim and the amount of compensation, if any, to be awarded to the investor.
It's important to note that the process of FINRA arbitration requires a thorough understanding of securities law and the arbitration process. Therefore, investors are often advised to seek the assistance of an attorney experienced in securities arbitration to increase their chances of a successful outcome.
In conclusion, the pending dispute against Scott Roslonowski of Ameriprise Financial Services, LLC serves as a stark reminder to investors to thoroughly vet their financial advisors and the investments they recommend. Furthermore, it underscores the importance of the FINRA arbitration process as a means of recovering losses due to unsuitable investment advice.