In a recent development, a pending customer dispute has been lodged against a representative, Kirk Balin, of the HOUSEHOLDER GROUP FINANCIAL ADVISORS, LLC and LPL FINANCIAL LLC (CRD 6413). The customer has alleged that Balin recommended an unsuitable portfolio of investments spanning from 2016 to 2023. The customer is seeking damages amounting to $400,000.
Details of the Dispute
The dispute, which is currently pending, involves various types of investments including:
Equity Listed (Common & Preferred Stock)
Insurance
Money Market Fund
Real Estate Security
This case, filed under the number 23-01980N1010N, comes as a significant blow to the reputation of both Kirk Balin and the HOUSEHOLDER GROUP FINANCIAL ADVISORS, LLC, where he has been a broker since 12/06/2013. Balin is also a registered investment advisor at the HOUSEHOLDER GROUP ESTATE & RETIREMENT SPECIALISTS (CRD 169045) since 12/11/2013.
Investors Recovering Losses with Finra Arbitration
Investors who have lost money due to unsuitable investment advice have the option to recover their losses through FINRA arbitration. The Financial Industry Regulatory Authority (FINRA) is a non-governmental organization that regulates member brokerage firms and exchange markets in the United States. They offer a dispute resolution process through arbitration, which is often quicker and less expensive than traditional litigation.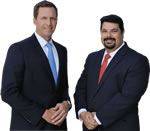 AD - Recover your investment losses! Haselkorn & Thibaut, P.A. is a national law firm that specializes in fighting ONLY on behalf of investors. With a 95% success rate, let us help you recover your investment losses today. Call now 1-888-784-3315 or visit InvestmentFraudLawyers.com to schedule a free consultation and learn how our experience can help you recover your investment losses. No recovery, no fee.
Investors can file a claim with FINRA if they believe they have been wronged by their broker or brokerage firm. The arbitration process involves a hearing where both parties present their case before a panel of arbitrators. The decision of the arbitrators is final and binding.
In many cases, investors have successfully recovered their losses through this process. It's a viable option for those who believe their losses are due to unsuitable investment advice or other misconduct by their broker.
Takeaway
This pending dispute serves as a reminder of the importance of carefully considering investment advice. Investors should always do their due diligence and seek second opinions when necessary. If you believe you've been a victim of unsuitable investment advice, remember that there are avenues available for you to recover your losses, such as FINRA arbitration.
Stay informed and protect your investments. Always keep a close eye on your financial advisors and the advice they provide. If something doesn't seem right, don't hesitate to question it and seek further advice.