In a recent development, a customer dispute has been lodged against broker Gregory Sain, who is currently affiliated with MORGAN STANLEY (CRD 149777). The claimant alleges, among other things, that the investment strategy executed in their account was unsuitable. The dispute is currently pending, with the case number 2022-20231629842.
Background of the Dispute
The claimant engaged the services of Gregory Sain, who was then with STIFEL, NICOLAUS & COMPANY, INCORPORATED before moving to MORGAN STANLEY SMITH BARNEY and subsequently to MORGAN STANLEY (CRD 149777) where he currently works as a broker and investment advisor. The dispute revolves around the claimant's contention that the investment strategy executed in their account was unsuitable.
The investments in question are Debt-Corporate Equity Listed (Common & Preferred Stock) and Equity Listed (Common & Preferred Stock). The claimant lodged the dispute on 7/12/2023, and it is currently pending under the case number 23-01951N1010N.
Investors Recovery of Losses
Investors who suffer losses due to unsuitable investment strategies or other forms of broker misconduct have a legal recourse to recover their losses. One of the most effective ways to do this is through FINRA arbitration.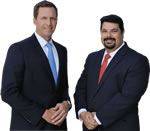 AD - Recover your investment losses! Haselkorn & Thibaut, P.A. is a national law firm that specializes in fighting ONLY on behalf of investors. With a 95% success rate, let us help you recover your investment losses today. Call now 1-888-784-3315 or visit InvestmentFraudLawyers.com to schedule a free consultation and learn how our experience can help you recover your investment losses. No recovery, no fee.
FINRA, or the Financial Industry Regulatory Authority, is a non-governmental organization that regulates member brokerage firms and exchange markets in the United States. It provides an arbitration platform where investors can file claims against brokers or brokerage firms.
FINRA arbitration is quicker and less formal than court litigation.
It is also less expensive, making it a more accessible option for many investors.
The process is confidential, which can be beneficial for both parties.
Most importantly, the decisions made in FINRA arbitration are binding and enforceable.
Investors who believe they have been wronged by their brokers or brokerage firms should consider FINRA arbitration as a viable option to recover their losses. It is recommended to engage the services of an experienced attorney who is familiar with the FINRA arbitration process and can guide investors through the complex legal landscape.
Next Steps
While the dispute against Gregory Sain is still pending, it serves as a reminder for investors to remain vigilant and proactive in managing their investments. Investors are encouraged to regularly review their account statements, understand the investment strategies being employed, and not hesitate to question any activity that seems out of place.
For those who have suffered losses due to broker misconduct, it is important to seek legal advice promptly. Remember, the road to financial recovery begins with understanding your rights and exploring the legal options available to you.