Recent news reveals a potential case of unauthorized trading and unsuitable investment recommendations involving a customer and a financial broker. The customer alleges that the broker, Paul Addo, who is currently associated with UBS Financial Services Inc. (CRD 8174), conducted unauthorized trades and made unsuitable investment recommendations in March 2020.
The customer's dispute is currently pending, and the case is being reviewed under the reference number 5422664. Prior to his current role at UBS Financial Services Inc., Paul Addo was affiliated with Merrill Lynch, Pierce, Fenner & Smith Incorporated. The alleged misconduct involves equity listed investments, including common and preferred stock.
Investors Recovering Losses with FINRA Arbitration
Investors who have been victims of unsuitable investment recommendations or unauthorized trading can seek recourse through the Financial Industry Regulatory Authority (FINRA) arbitration process. This process provides a platform for investors to recover losses caused by the misconduct of their brokers or advisors.
FINRA arbitration is a quicker and less formal process than traditional court litigation. It is designed to handle disputes between investors and their brokers or advisors.
Investors can file a claim with FINRA, detailing the misconduct and the losses suffered. The claim is then reviewed by a panel of arbitrators who make a binding decision.
Brokers and advisors are obligated to comply with the arbitrators' decision. If the decision is in favor of the investor, the broker or advisor must compensate the investor for their losses.
It's crucial for investors to know that they can turn to FINRA arbitration to recover their losses. If you have suffered losses due to unsuitable investment recommendations or unauthorized trading, you might be entitled to compensation.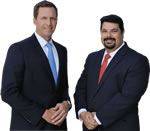 AD - Recover your investment losses! Haselkorn & Thibaut, P.A. is a national law firm that specializes in fighting ONLY on behalf of investors. With a 95% success rate, let us help you recover your investment losses today. Call now 1-888-784-3315 or visit InvestmentFraudLawyers.com to schedule a free consultation and learn how our experience can help you recover your investment losses. No recovery, no fee.
Protecting Investors' Rights
Investors' rights are paramount in the financial industry. Brokers and advisors have a fiduciary duty to act in their clients' best interests. This includes making suitable investment recommendations based on the investor's financial situation, goals, risk tolerance, and other relevant factors. Unauthorized trading, which involves making trades without the investor's consent, is a clear violation of these duties.
Regulatory bodies like FINRA play a significant role in maintaining the integrity of the financial industry and protecting investors. The FINRA arbitration process is an essential tool for investors seeking to recover losses due to broker misconduct.
In light of the recent allegations against Paul Addo, investors are reminded to monitor their investment accounts regularly and report any suspicious activity immediately. Remember, your financial security is paramount, and there are mechanisms in place to protect your investments.