In a recent case of alleged financial misconduct, Nathan Wells, a representative of VOYA Financial Advisors, Inc. and currently associated with Cetera Advisor Networks LLC and Cetera Investment Advisers LLC, is under scrutiny. The claimant alleges that Wells failed to disclose the risks, illiquidity, and high commissions associated with his recommendation of two non-traded investment vehicles. Moreover, it is alleged that the recommended products were not in the claimant's best interest.
Details of the Dispute
The dispute, filed on 7/13/2023, revolves around investments in oil and gas real estate securities. The claimant alleges that the representative did not adequately disclose the risks associated with these non-traded investment vehicles. The claimant is seeking damages of $100,000.
The claimant further alleges that the representative recommended these investment vehicles despite them not being in the best interest of the claimant. This raises serious concerns about the representative's conduct and the suitability of the recommended investments.
Representative's Background
Nathan Wells has been with Cetera Advisor Networks LLC since 06/09/2021 and with Cetera Investment Advisers LLC since 06/29/2023. Prior to this, he was associated with VOYA Financial Advisors, Inc. His current roles are as a broker and investment advisor.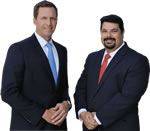 AD - Recover your investment losses! Haselkorn & Thibaut, P.A. is a national law firm that specializes in fighting ONLY on behalf of investors. With a 95% success rate, let us help you recover your investment losses today. Call now 1-888-784-3315 or visit InvestmentFraudLawyers.com to schedule a free consultation and learn how our experience can help you recover your investment losses. No recovery, no fee.
Potential Recovery of Losses
Investors who have suffered losses due to the alleged misconduct of Nathan Wells may be able to recover their losses through FINRA arbitration. This process involves bringing a claim before the Financial Industry Regulatory Authority (FINRA), which can award damages to investors who have been wronged by their brokers or investment advisors.
FINRA arbitration is a streamlined process that is typically faster and less expensive than traditional litigation.
Investors do not need to prove intent or fraud, only that the broker or investment advisor was negligent or that the investments were unsuitable.
Investors can seek to recover their losses, and in some cases, may also be awarded interest, attorneys' fees, and punitive damages.
Final Thoughts
It is essential for investors to understand the risks associated with their investments and to ensure that their brokers and investment advisors are acting in their best interest. If you believe you have been a victim of such misconduct, it may be in your best interest to consult with a securities arbitration attorney to explore your options for recovery through FINRA arbitration.