A recent dispute has emerged involving a client and Charles Schwab & Co., Inc. The client alleges that she was misguided by a representative of the company, Karen Podwyszynski, who recommended her to enroll in a managed product in July 2021. The client argues that this was not in her best interest and has led to significant financial losses. The case, which is still pending, involves a substantial amount of $65,000.
Details of the Dispute
The client is accusing Karen Podwyszynski, a representative of Charles Schwab & Co., Inc of misleading her into enrolling in a managed product. The dispute alleges that the recommendation was not suitable for the client, leading to a significant financial loss. The managed product in question falls under the category of Managed/Wrap Accounts, a type of investment typically suggested by brokers or investment advisors to their clients.
According to the client, this unsuitable recommendation has resulted in a significant financial loss, estimated to be around $65,000. The dispute is currently pending and is yet to be resolved.
Track Record of Charles Schwab & Co., Inc
Charles Schwab & Co., Inc has been a known entity in the financial world, with a long-standing presence since 14th November 2014. The company also has a separate entity that has been functioning as an investment advisor since 18th February 2015.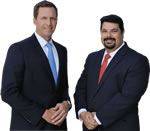 AD - Recover your investment losses! Haselkorn & Thibaut, P.A. is a national law firm that specializes in fighting ONLY on behalf of investors. With a 95% success rate, let us help you recover your investment losses today. Call now 1-888-784-3315 or visit InvestmentFraudLawyers.com to schedule a free consultation and learn how our experience can help you recover your investment losses. No recovery, no fee.
However, this is not the first time the company has been involved in a dispute. The company's CRD (Central Registration Depository) number, 5393, is a unique identifier assigned by FINRA (Financial Industry Regulatory Authority) to each brokerage firm and broker. This number can be used to track the firm's or broker's history of disputes, disciplinary actions, and other regulatory events.
Recovering Losses with FINRA Arbitration
For investors who have suffered losses due to unsuitable recommendations or other types of broker misconduct, there is a way to recover these losses. This can be done through the FINRA arbitration process.
FINRA arbitration is a streamlined, less formal alternative to litigation.
It involves presenting the dispute to a panel of arbitrators who review the evidence and make a binding decision.
Investors can recover their losses if the arbitrators rule in their favor.
Therefore, investors who believe they have been misled or wronged by their brokers or investment advisors should consider FINRA arbitration as a possible course of action to recover their losses.
Conclusion
Investors should always be aware of their rights and the potential risks associated with different investment products. It is crucial to understand that not all investment recommendations may be suitable for every individual. In situations where investors suffer losses due to unsuitable recommendations or other broker misconduct, FINRA arbitration can be a viable option for recovering those losses.