In a recent development in the financial industry, renowned financial professional Kathryn Frank and her employer, NEXT FINANCIAL GROUP, INC. are facing allegations of misconduct. The complaint, lodged on 7/6/2023, is currently pending and is centered around a customer dispute.
Details of the Allegations
The allegations against Kathryn Frank and NEXT FINANCIAL GROUP, INC. involve an investment advisory account. The customer alleges that Frank instructed the investment advisor to sell securities in order to increase cash on hand, without consulting with the customer first. Furthermore, the dispute also claims that the investment advisory fees charged were higher than what was reasonable for the services provided. The date of activity in question spans from November 2, 2021, to June 26, 2023.
However, both Kathryn Frank and NEXT FINANCIAL GROUP, INC. have refuted these allegations. They maintain that the charges are without merit, clearly erroneous, and false. The financial professional and her company assert that the customers were charged an advisory fee at a rate that was disclosed and agreed upon in writing. They also claim that the customers approved the distribution of funds from their account in writing and signed documentation acknowledging the payment to which the distribution of funds related.
Investors Recovering Losses with FINRA Arbitration
As the financial industry continues to grapple with such disputes, it's important for investors to know that they can recover losses through the Financial Industry Regulatory Authority (FINRA) arbitration. This process allows investors who believe they have been wronged to file a complaint and potentially recover their losses.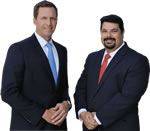 AD - Recover your investment losses! Haselkorn & Thibaut, P.A. is a national law firm that specializes in fighting ONLY on behalf of investors. With a 95% success rate, let us help you recover your investment losses today. Call now 1-888-784-3315 or visit InvestmentFraudLawyers.com to schedule a free consultation and learn how our experience can help you recover your investment losses. No recovery, no fee.
FINRA arbitration is a quicker, less formal, and less expensive process than litigation in court.
It involves a neutral third party, known as an arbitrator, who listens to both sides, reviews evidence, and makes a decision.
The decision of the arbitrator is final and binding.
Investors can file a claim for damages within six years from the occurrence or discovery of the event or conduct giving rise to the claim.
While the outcome of the allegations against Kathryn Frank and NEXT FINANCIAL GROUP, INC. are yet to be determined, this case serves as a reminder of the importance of transparency and communication in the financial industry, as well as the role of regulatory bodies like FINRA in protecting investor interests.
Investors are encouraged to stay informed about their rights and to take necessary action if they feel their interests have been compromised. With tools like FINRA arbitration at their disposal, they can seek justice and potentially recover their losses.