Investors are becoming increasingly aware of the potential for recovering losses through the Financial Industry Regulatory Authority (FINRA) arbitration process. This is highlighted by a recent case involving Michael Blueweiss, a broker and investment advisor, currently affiliated with Arete Wealth Management, LLC and Arete Wealth Advisors, LLC, who is facing a pending customer dispute.
Details of the Dispute
The dispute in question was filed on July 24, 2023, by a client who alleges unsuitable investment recommendations made by Blueweiss during the period of 2021 – 2022. The client is seeking damages of $100,000. The investments in question are listed equity, including common and preferred stock. Blueweiss, who has been with Arete Wealth Management since July 21, 2022, and Arete Wealth Advisors since July 20, 2022, was previously affiliated with the National Securities Corporation.
Recovering Losses through FINRA Arbitration
For investors who have suffered losses due to unsuitable investment recommendations or other types of broker misconduct, FINRA arbitration provides a viable route for recovery. This process involves the following:
An arbitration panel, consisting of one to three arbitrators, reviews the case.
Both parties present their arguments and evidence.
The arbitration panel makes a decision, which is typically binding.
Compared to traditional litigation, FINRA arbitration can be a faster and more cost-effective way to resolve disputes. It's also worth noting that the arbitration process is confidential, which can be beneficial for both parties involved.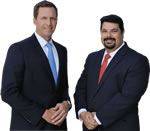 AD - Recover your investment losses! Haselkorn & Thibaut, P.A. is a national law firm that specializes in fighting ONLY on behalf of investors. With a 95% success rate, let us help you recover your investment losses today. Call now 1-888-784-3315 or visit InvestmentFraudLawyers.com to schedule a free consultation and learn how our experience can help you recover your investment losses. No recovery, no fee.
Importance of Legal Assistance
While FINRA arbitration can be a helpful tool for investors seeking to recover losses, it's crucial to have experienced legal representation. A skilled securities arbitration attorney can help investors navigate the complexities of the process, present a compelling case, and maximize their chances of recovery.
Investors who believe they may have a claim should consider reaching out to a securities arbitration attorney as soon as possible. In many cases, there are strict time limits for filing a claim, so it's important to act quickly.
Final Thoughts
For investors who have suffered financial losses due to unsuitable investment recommendations or other types of broker misconduct, FINRA arbitration can provide a means of recovery. The case involving Michael Blueweiss serves as a reminder of the importance of holding brokers and investment advisors accountable for their actions.
Investors should always carefully review their investment statements and be vigilant for any signs of potential misconduct. If something doesn't seem right, it's important to speak up and take action. After all, it's your hard-earned money at stake.