On Wednesday, William Galvin, the head of the Massachusetts Securities Division declared a thorough investigation of 63 brokerage companies who were involved in selling GPB Capital Holdings private placements.
Update: There are several GPB fraud lawsuits by investors pending who fear a complete loss of their investments.
As per a statement from Mr. Galvin's office, the reason behind his probe into the sale practice relating to GPB is due to a tip that the received from an autonomous company.  The GPB Capitals is a New York based company that trades high commission, high-risk and illiquid option investments. It has recently announced that it has ceased raising funds and will rather focus on financial and accounting reporting.
It was reported earlier in July that the two largest investment funds of GPB i.e. GPB Holdings II and GPB Automotive Portfolio were needed to record statements with SEC. However, both failed to do so as stated by Galvin's organization.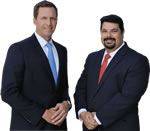 AD - Recover your investment losses! Haselkorn & Thibaut, P.A. is a national law firm that specializes in fighting ONLY on behalf of investors. With a 95% success rate, let us help you recover your investment losses today. Call now 1 888-628-5590 or visit InvestmentFraudLawyers.com to schedule a free consultation and learn how our experience can help you recover your investment losses. No recovery, no fee.
Moreover, the firm is also engaged in a case with its former partner regarding an auto dealership sale worth $40 million.
A representative from GPB Capital has stated that the company is well aware that some brokers have received requests for details from Massachusetts Security Division. Moreover, the firm is not is a place to comments on this situation. At present, the company is focusing on finishing the audits of the accounting and financial statements for its funds and has ceased accepting new investments from people until the procedure is finished.
Mr. Galvin stated that although his organization is in the beginning stages of investigating GPB the latest activity within the firm has raised many red flags.
The division is requesting documents in relation to sales activity in Massachusetts, marketing documents provided to investors, and information regarding investor suitability.
[ninja_charts id="1″]
Mr. Galvin said that he must also express his serious concerns regarding the expected proposal by the SEC to expand who can participate in private securities offerings. Without a strong fiduciary rule to prevent sales practice abuses, it is utter folly not to know that Main Street investors will be hurt.
Free AlphaBetaStock's Cheat Sheet (No CC)!
+ Bonus Dividend Stock Picks