A major financial scandal is currently unfolding, involving a prominent broker, Jose Candelario Padilla, and the well-known firm, NATIONWIDE PLANNING ASSOCIATES INC. The case underlines the critical importance of due diligence and trust in the financial industry.
Allegations Against Jose Candelario Padilla and Nationwide Planning Associates Inc.
The allegations against Padilla and his employer, NATIONWIDE PLANNING ASSOCIATES INC., are grave. The client has accused them of a number of financial misconducts, including misrepresentations and omissions, breach of fiduciary duty, breach of contract, unsuitable investment recommendations, and failure to act in the "best interest" of the claimants. Additional charges include failure to supervise, fraud, constructive fraud, negligence, and gross negligence. These alleged activities took place between 2019 and the end of 2022, with the client claiming damages of around $1,000,000.
Investment Types Involved
The investments in question were Equity Listed (Common & Preferred Stock) and Penny Stocks. These types of investments can be quite risky, and it is the responsibility of the broker and the firm to ensure that clients are fully aware of the risks involved. In this case, it appears that the client alleges that this responsibility was not met.
Jose Candelario Padilla's Employment History
Jose Candelario Padilla has been working with NATIONWIDE PLANNING ASSOCIATES INC. since September 30, 2016. He has also been associated with NPA ASSET MANAGEMENT, LLC since February 20, 2018. His roles in these firms involve both brokering and investment advising.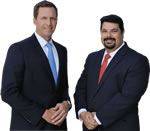 AD - Recover your investment losses! Haselkorn & Thibaut, P.A. is a national law firm that specializes in fighting ONLY on behalf of investors. With a 95% success rate, let us help you recover your investment losses today. Call now 1-888-784-3315 or visit InvestmentFraudLawyers.com to schedule a free consultation and learn how our experience can help you recover your investment losses. No recovery, no fee.
Investors Recovering Losses with Finra Arbitration
Investors who have suffered losses due to broker misconduct have a legal recourse in the form of FINRA arbitration. FINRA, or the Financial Industry Regulatory Authority, provides an arbitration platform where disputes between investors and brokers can be resolved. This process is typically faster and less expensive than traditional litigation.
Investors can claim damages for losses resulting from broker misconduct, such as unsuitable investment advice, misrepresentation, and fraud. In many cases, investors are able to recover a significant portion of their losses through this process.
In the case of Padilla and NATIONWIDE PLANNING ASSOCIATES INC., the client has chosen to pursue a claim through FINRA arbitration. The outcome of this case will be closely watched by industry observers and could have significant implications for the broader financial industry.
In conclusion, this case serves as a stark reminder of the risks involved in investing and the importance of trust and transparency in the financial industry. Investors are encouraged to do their due diligence and to take advantage of the legal protections available to them in cases of broker misconduct.