In the financial world, customer disputes can cast a shadow on the reputation of brokerage firms and individuals alike. Such incidents warrant attention and scrutiny, as they highlight potential issues in the investment industry. One such case involves Alex Shtaynberger, an employee of Laidlaw & Company (UK) Ltd., who was recently named in a customer complaint.
On April 28, 2023, an award or judgment was rendered in relation to a customer dispute involving Alex Shtaynberger. While the specifics of the dispute remain undisclosed, it is evident that the complaint raised concerns about handling customer investments. The Financial Industry Regulatory Authority (FINRA) assigned case number 20-00030 to this particular dispute, indicating its significance.
Alex Shtaynberger, a broker and investment advisor, has been associated with Laidlaw & Company (UK) Ltd. since July 26, 2002. Additionally, he is also affiliated with Laidlaw Wealth Management LLC since April 19, 2010. With over two decades of experience in the financial industry, Shtaynberger's involvement in a customer dispute is indeed notable.
The specifics of the dispute, including the nature of the alleged misconduct and the parties involved, have not been disclosed to the public. However, the judgment resulted in a monetary award of $57,375.43 to the customer. This figure suggests that the dispute involved a significant sum of money and raises questions about the potential harm caused to the customer.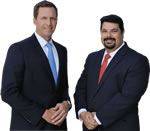 AD - Recover your investment losses! Haselkorn & Thibaut, P.A. is a national law firm that specializes in fighting ONLY on behalf of investors. With a 98% success rate, let us help you recover your investment losses today. Call now 1-888-784-3315 or visit InvestmentFraudLawyers.com to schedule a free consultation and learn how our experience can help you recover your investment losses. No recovery, no fee.
The incident has drawn attention to Laidlaw & Company (UK) Ltd., the firm employing Shtaynberger. The reputation of brokerage firms is closely linked to the actions and behavior of their employees, and any negative incident can have a detrimental impact on their standing in the industry. Laidlaw & Company (UK) Ltd., known for its wealth management services, will need to address this issue and ensure appropriate measures are taken to prevent similar incidents.
It is important to note that while the outcome of this particular case sheds light on the actions of one individual, it does not necessarily reflect the practices of the entire firm. However, it does underscore the importance of due diligence and vigilance in selecting a trustworthy investment advisor or broker.
In response to the incident, concerned investors and clients may consider consulting FINRA's BrokerCheck system. BrokerCheck provides a comprehensive database that allows individuals to access the professional background and history of brokers and investment advisors. By conducting thorough research and reviewing any reported customer disputes, investors can make informed decisions when selecting a financial professional to entrust with their investments.
The case involving Alex Shtaynberger serves as a reminder that customer disputes can arise even within reputable firms and experienced professionals. It emphasizes the need for transparency, accountability, and ongoing scrutiny within the financial industry to maintain the trust and confidence of clients.
While the details of this dispute remain undisclosed, the outcome should prompt investors and financial institutions to reflect on the importance of maintaining ethical conduct and ensuring the best interests of clients are always prioritized. By upholding high standards and fostering a culture of accountability, the investment industry can strive to deliver the quality service that investors deserve.
Free AlphaBetaStock's Cheat Sheet (No CC)!
+ Bonus Dividend Stock Picks