The Securities and Exchange Commission (SEC) has charged Josh S. Verne, a Pennsylvania man, for his involvement in a $30 million offering fraud. The accused, who allegedly defrauded over 300 investors, faces multiple charges, including misappropriating funds and making false statements.
According to the SEC's complaint filed in the federal district court in Philadelphia, the accused orchestrated a scheme that targeted investors seeking safe, stable investments. Instead of investing the funds as promised, the accused allegedly used the money to pay for personal expenses and to make Ponzi-like payments to earlier investors.
The SEC's complaint details how the accused falsely represented the investments, claiming they were backed by hard assets such as real estate and guaranteed by various forms of collateral. In reality, the assets did not exist or were grossly overvalued. The accused also allegedly provided investors with fabricated financial statements and other false documents to support his claims.
The SEC is seeking permanent injunctions against the accused and disgorgement of ill-gotten gains with interest and financial penalties. The commission is also seeking to bar the accused from serving as an officer or director of any public company in the future.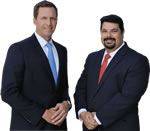 AD - Recover your investment losses! Haselkorn & Thibaut, P.A. is a national law firm that specializes in fighting ONLY on behalf of investors. With a 98% success rate, let us help you recover your investment losses today. Call now 1-888-784-3315 or visit InvestmentFraudLawyers.com to schedule a free consultation and learn how our experience can help you recover your investment losses. No recovery, no fee.
This case highlights the importance of investor vigilance and due diligence when considering investment opportunities. The SEC encourages investors to research the background of any individual or company offering an investment opportunity and to be cautious of investments that promise high returns with little or no risk.
Free AlphaBetaStock's Cheat Sheet (No CC)!
+ Bonus Dividend Stock Picks