In a recent development, a customer has lodged a dispute against Jose Candelario Padilla, a broker and investment advisor currently associated with NATIONWIDE PLANNING ASSOCIATES INC and NPA ASSET MANAGEMENT, LLC. The client alleges several wrongdoings, including misrepresentations and omissions, breach of fiduciary duty, breach of contract, unsuitable investment recommendations, and failure to act in the "best interest" of the claimants. The allegations also include failure to supervise, fraud, constructive fraud, negligence, and gross negligence. The alleged events took place between 2019 and the end of 2022.
Details of the Dispute
The claimant seeks damages amounting to $1,000,000.00, linked to investments in equity listed (common & preferred stock) and penny stock. Padilla has been associated with NATIONWIDE PLANNING ASSOCIATES INC. (CRD 31029) since 09/30/2016 and with NPA ASSET MANAGEMENT, LLC (CRD 131534) since 02/20/2018. The dispute is currently pending.
Investors Can Recover Losses Through FINRA Arbitration
For investors who find themselves in similar situations, it's essential to know that there are mechanisms in place to recover losses. One such mechanism is through the Financial Industry Regulatory Authority (FINRA) arbitration.
FINRA arbitration is a quicker, simpler, and less expensive alternative to litigation. Investors can use this dispute resolution process to resolve monetary disputes with brokers or brokerage firms.
In the arbitration process, one or three arbitrators (depending on the amount of the claim) hear the case and make a decision. The decision is binding and final.
Investors can claim damages for several reasons, including unsuitable investment recommendations, misrepresentation, over-concentration, negligence, and fraud, among others.
It's crucial for investors to act promptly if they believe they have been wronged. The statute of limitations for most securities fraud cases is typically six years from the date of the event. However, some circumstances may affect this timeline, so it's always best to consult with an experienced securities arbitration attorney.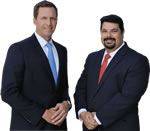 AD - Recover your investment losses! Haselkorn & Thibaut, P.A. is a national law firm that specializes in fighting ONLY on behalf of investors. With a 95% success rate, let us help you recover your investment losses today. Call now 1-888-784-3315 or visit InvestmentFraudLawyers.com to schedule a free consultation and learn how our experience can help you recover your investment losses. No recovery, no fee.
Protecting Investor Interests
In conclusion, this case serves as a reminder for investors to stay vigilant about their investments and the actions of their brokers. Brokers and brokerage firms have a fiduciary duty to act in the best interest of their clients. If they fail in this duty, investors have the right to seek damages through mechanisms like FINRA arbitration.
Investors are encouraged to regularly review their account statements for any discrepancies, ask questions about transactions they don't understand, and consult with an attorney if they suspect any wrongdoings. By staying informed and proactive, investors can better protect their interests and investments.