In a recent development, a pending customer dispute has been lodged against John Egan, a broker previously associated with Western International Securities, Inc. The allegations are serious, involving unsuitable recommendations and breach of fiduciary duty. The claimant is seeking damages amounting to $127,500.
Details of the Dispute
The dispute, case number 23-02051N, was filed on July 27, 2023. The claimant alleges that John Egan made unsuitable recommendations and breached his fiduciary duty. This type of allegation typically involves a broker recommending investment strategies or specific investments that are not in line with the client's risk tolerance, financial situation, or investment objectives.
John Egan was associated with Western International Securities, Inc. (CRD 39262) from July 22, 1996, to March 31, 2021. He was also registered as an investment advisor with the same firm from July 30, 2007, to March 31, 2021. The nature of the investments involved in this dispute is corporate debt.
Recovering Losses with FINRA Arbitration
Investors who have suffered losses due to broker misconduct may be able to recover their losses through FINRA arbitration. The Financial Industry Regulatory Authority (FINRA) operates the largest securities dispute resolution forum in the United States, and it is dedicated to resolving monetary disputes between investors and brokerage firms or brokers.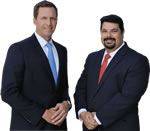 AD - Recover your investment losses! Haselkorn & Thibaut, P.A. is a national law firm that specializes in fighting ONLY on behalf of investors. With a 95% success rate, let us help you recover your investment losses today. Call now 1-888-784-3315 or visit InvestmentFraudLawyers.com to schedule a free consultation and learn how our experience can help you recover your investment losses. No recovery, no fee.
Investors should take note of the following key points about FINRA arbitration:
It is a faster and less formal process than court litigation.
It is final and binding, with limited grounds for appeal.
It can be a cost-effective way to resolve disputes.
Investors can represent themselves, hire an attorney, or seek help from a public investor advocate.
If an investor wins the arbitration, the broker or the brokerage firm is usually required to pay damages to the investor. However, it's important to note that not all losses are recoverable. For example, losses due to market fluctuations or the inherent risk of investment are typically not recoverable.
The Importance of BrokerCheck
Before investing, it's crucial for investors to research brokers and brokerage firms. FINRA's BrokerCheck is a free tool that allows investors to check the professional background of brokers and brokerage firms. It provides information about a broker's employment history, regulatory actions, investment-related licensing information, arbitrations, and complaints.
In the case of John Egan, investors could have seen his association with Western International Securities, Inc. and any previous disputes or regulatory actions.
Investors should always do their due diligence and consult with a trusted financial advisor before making investment decisions. If you believe you have been a victim of broker misconduct, consider seeking legal advice or filing a dispute with FINRA.