Investor Complaints Against Financial Advisor Jeffry Olson and Wells Fargo Advisors, LLC
In a recent turn of events, a number of investors have raised complaints against Jeffry Olson, a financial advisor at Wells Fargo Advisors, LLC and Wells Fargo Clearing Services, LLC (CRD 19616). The dispute, which has been pending since 7th October 2023, revolves around the unsuitable recommendation of long-term investments despite the investors' age and stated investment objectives.
The complaints lodged by the customers date back to 2nd February 2020 and continue through to 7th October 2023. The main issue raised by the customers is that Jeffry Olson should not have recommended investments with long-term maturity dates, considering their ages and stated investment objectives. The nature of the investments in question primarily involves Debt-Municipal.
Details of the Complaints
According to the BrokerCheck report, the customers have raised the following issues:
Jeffry Olson recommended investments with long-term maturity dates, which were not suitable considering the customers' age and investment objectives.
The customers argue that their financial advisor should have considered their age and investment objectives before recommending such investments.
The complaints are currently under review and are pending resolution. The case number for this dispute is 2947050.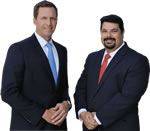 AD - Recover your investment losses! Haselkorn & Thibaut, P.A. is a national law firm that specializes in fighting ONLY on behalf of investors. With a 95% success rate, let us help you recover your investment losses today. Call now 1-888-784-3315 or visit InvestmentFraudLawyers.com to schedule a free consultation and learn how our experience can help you recover your investment losses. No recovery, no fee.
Investors Recovering Losses with Finra Arbitration
Investors who have incurred losses due to unsuitable investment advice have the option to recover their losses through FINRA arbitration. FINRA, the Financial Industry Regulatory Authority, provides a platform for the resolution of disputes between investors and securities firms and their representatives.
By filing a claim with FINRA, investors can seek to recover their losses from the securities firm or representative who provided unsuitable investment advice. The process involves presenting the case before a panel of arbitrators, who then make a binding decision on the matter.
Conclusion
The case against Jeffry Olson and Wells Fargo Advisors, LLC highlights the importance of suitable investment advice. It serves as a reminder to all investors to carefully consider their investment objectives and risk tolerance before making any investment decisions. Furthermore, it emphasizes the role of FINRA arbitration in providing a platform for investors to recover their losses.
Investors are encouraged to stay informed about their rights and the resources available to them in case of disputes with their financial advisors. As this case unfolds, it will be interesting to see how it impacts the broader conversation around suitable investment advice and investor protection.