Investors in the financial markets have been dealt a significant blow following a recent dispute involving Jeffrey Kennedy, a registered representative at CENTER STREET SECURITIES, INC. The client alleges that Kennedy recommended an unsuitable investment, leading to losses amounting to $185,000. This recent development raises serious concerns about the integrity of investment recommendations and the potential for financial loss.
Details of the Dispute
The dispute, filed under case number 23-01834N, is currently pending. The client alleges that the investment recommendation made by Kennedy was unsuitable. The investment in question falls under the category of alternative investments. It's worth noting that Kennedy has been a broker at CENTER STREET SECURITIES, INC. (CRD 26898) since July 16, 2014, and also serves as an investment advisor at CAPITAL ADVISOR NETWORK (CRD 297578) since September 17, 2018.
While the details of the unsuitable investment are yet to be disclosed, the client's losses are reported to be a substantial $185,000. This raises questions about the risk assessment and investment advice provided by brokers and investment advisors.
Recovering Losses with FINRA Arbitration
For investors who find themselves in similar situations, there is a beacon of hope in the form of FINRA arbitration. The Financial Industry Regulatory Authority (FINRA) provides an arbitration platform where investors can file claims against brokers or brokerage firms. This platform is particularly beneficial for investors seeking to recover losses resulting from unsuitable investment recommendations, negligence, or fraud.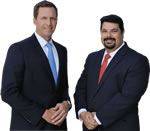 AD - Recover your investment losses! Haselkorn & Thibaut, P.A. is a national law firm that specializes in fighting ONLY on behalf of investors. With a 95% success rate, let us help you recover your investment losses today. Call now 1-888-784-3315 or visit InvestmentFraudLawyers.com to schedule a free consultation and learn how our experience can help you recover your investment losses. No recovery, no fee.
Here are some key points about FINRA arbitration:
It is quicker and less formal compared to traditional court proceedings.
It is a fair and efficient method to resolve disputes between investors, brokers, and brokerage firms.
Investors can represent themselves or hire an attorney to represent them.
Decisions made by the arbitration panel are final and binding.
Investors who have suffered losses due to unsuitable investment recommendations or other forms of misconduct by their brokers can consider filing a claim with FINRA arbitration. It's a viable avenue for seeking justice and potentially recovering financial losses.
Looking Ahead
As the dispute involving Jeffrey Kennedy and CENTER STREET SECURITIES, INC. unfolds, it serves as a stark reminder to investors about the importance of diligent risk assessment before making any investment. It also underscores the crucial role of brokers and investment advisors in providing suitable and reliable investment advice.
For those who have already suffered losses, remember that all is not lost. FINRA arbitration could provide a lifeline to recover those losses. It's always advisable to seek expert legal advice to understand the best course of action in such situations.