Tilray stock (TLRY) jumps today base on the positive news of a US House Bill that would lift the ban on weed. The bill made it through a key committee. However the Senate Bill version is unlikely to see any kind of movement. Experts are saying this vote was more symbolic than anything and is a first step in a journey toward total legalization.  Tilray stock has been on our list of stocks to watch.
Tilray is one of the leading cannabis companies in the world that engages in research, processing and the farming of products.  They headquartered in Canada currently operate in 12 different countries including the United States, Germany and Australia.
For investors looking at Cannabis stocks, this is also very positive because they have taken a very big beaten. Although weed is legal in many states, there is still a Federal ban and very inconsistent policies between the states. Cannabis companies like Tilray have struggled with regulations and issues with banking.
Tilray is one of the most popular weed stocks and could potentially be a huge win or loser. For investors that bought at $80, it is has been devasting. However, looking at prices in the mid $20s makes Tilray attractive to high-risk investors. What should scare most investors is the earnings and income (-132M).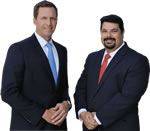 AD - Recover your investment losses! Haselkorn & Thibaut, P.A. is a national law firm that specializes in fighting ONLY on behalf of investors. With a 95% success rate, let us help you recover your investment losses today. Call now 1 888-628-5590 or visit InvestmentFraudLawyers.com to schedule a free consultation and learn how our experience can help you recover your investment losses. No recovery, no fee.
Trading Ideas
Investors should buy Tilray between $20 -$25 and sell at $40. (Check out Weed Stocks Guide) Although some are touting weed stocks as the new "tech boom" stocks, we recommend caution and spending time investigating the company.  If you are fortunate to buy low, remember "hogs get slaughtered."  Meaning successful investors take profits at specific points.
Tilray Stock Technical Analysis
Support, Resistance & Pivots
We are currently watching Tilray stock to break the 50 MA for a strong bull signal. The price seems to have support at $20 and resistance at $24.5.
Pivot Classic Fibonacci Camarilla Woodie DM
S3 11.76 17.25 20.80 13.97 —
S2 17.25 19.34 21.30 17.09 —
S1 19.78 20.64 21.81 19.46 18.51
P 22.73 22.73 22.73 22.57 22.10
R1 25.26 24.83 22.81 24.94 24.00
R2 28.22 26.12 23.32 28.06 —
R3 33.70 28.22 23.82 30.43 —
Tilray Stock Moving Averages (1 Day)
Exponential Moving Average (5) 21.47 Buy
Simple Moving Average (5) 20.83 Buy
Exponential Moving Average (10) 21.35 Buy
Simple Moving Average (10) 21.18 Buy
Exponential Moving Average (20) 21.77 Buy
Simple Moving Average (20) 21.83 Buy
Exponential Moving Average (30) 22.48 Buy
Simple Moving Average (30) 21.91 Buy
Exponential Moving Average (50) 24.43 Sell
Simple Moving Average (50) 23.77 Sell
Exponential Moving Average (100) 30.47 Sell
Simple Moving Average (100) 30.83 Sell
Exponential Moving Average (200) 43.34 Sell
Simple Moving Average (200) 43.87 Sell
Ichimoku Cloud Base Line (9, 26, 52, 26) 22.55 Neutral
Volume Weighted Moving Average (20) 21.73 Buy
Hull Moving Average (9) 21.09 Buy
Tilray Stock Oscillators (1 Day)
Relative Strength Index (14) 55.82 Neutral
Stochastic %K (14, 3, 3) 43.21 Neutral
Commodity Channel Index (20) 106.52 Neutral
Average Directional Index (14) 17.62 Neutral
Awesome Oscillator −1.48 Neutral
Momentum (10) 1.17 Sell
MACD Level (12, 26) −0.76 Buy
Stochastic RSI Fast (3, 3, 14, 14) 53.49 Neutral
Williams Percent Range (14) −14.65 Neutral
Bull Bear Power 2.52 Neutral
Ultimate Oscillator (7, 14, 28) 50.36 Neutral
Tilray Stock Recommendations
Nov-13-19 Reiterated The Benchmark Company Buy $80 → $40
Nov-05-19 Initiated Cantor Fitzgerald Neutral
Oct-22-19 Reiterated Piper Jaffray Overweight $72 → $31
Sep-20-19 Initiated MKM Partners Neutral
Aug-14-19 Reiterated The Benchmark Company Buy $200 → $80
Jul-17-19 Initiated Ladenburg Thalmann Neutral
Jun-28-19 Initiated Consumer Edge Research Overweight
Jun-06-19 Initiated Stifel Hold
Jun-05-19 Initiated Oppenheimer Perform
May-15-19 Upgrade BMO Capital Markets Underperform → Market Perform
May-13-19 Initiated Alliance Global Partners Neutral $50
May-03-19 Upgrade Jefferies Underperform → Hold $61 → $57
Mar-08-19 Initiated Jefferies Underperform
Feb-21-19 Initiated Seaport Global Securities Neutral
Jan-09-19 Initiated Piper Jaffray Overweight
Oct-16-18 Initiated The Benchmark Company Buy $200
Oct-02-18 Resumed ROTH Capital Neutral
Sep-06-18 Downgrade Northland Capital Outperform → Market Perform
Aug-29-18 Downgrade ROTH Capital Buy → Neutral
Aug-14-18 Initiated ROTH Capital Buy $35