Investors are increasingly resorting to the Financial Industry Regulatory Authority (FINRA) arbitration to recover their losses. One such case involves a customer dispute against Irving Flamer of NYLIFE SECURITIES LLC.
Customer Dispute against NYLIFE SECURITIES LLC
The customer, whose identity remains confidential, filed a complaint alleging that the variable annuities she purchased in or around June 2019 were not suitable for her financial needs and goals. The dispute is currently pending, with the customer seeking damages of approximately $10,551.78.
Irving Flamer, the broker involved in the case, has been with NYLIFE SECURITIES LLC (CRD 5167) since October 28, 1982. The firm has been registered with FINRA since its inception. In this case, the product involved is an Annuity-Variable, which is a contract between an insurance company and an investor, where the insurer agrees to make periodic payments to the investor, starting immediately or at a future date.
Investors Recovering Losses with FINRA Arbitration
Investors who believe they have been wronged by their brokers or brokerage firms can file a complaint with FINRA. The authority offers a dispute resolution process, which is usually faster and less expensive than going to court.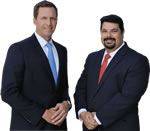 AD - Recover your investment losses! Haselkorn & Thibaut, P.A. is a national law firm that specializes in fighting ONLY on behalf of investors. With a 95% success rate, let us help you recover your investment losses today. Call now 1-888-784-3315 or visit InvestmentFraudLawyers.com to schedule a free consultation and learn how our experience can help you recover your investment losses. No recovery, no fee.
Investors can recover their losses in several ways through FINRA arbitration:
Compensatory Damages: These are intended to compensate the investor for the amount lost due to broker misconduct.
Punitive Damages: These are awarded to punish the broker or firm for their misconduct and to deter others from similar behavior.
Disgorgement: This involves the broker or firm returning the profits gained from their misconduct.
Investors should be aware that while FINRA arbitration can help recover losses, it is not a guarantee. The success of a claim depends on various factors, including the evidence presented and the specifics of the case.
Protecting Your Investments
Investors are advised to conduct thorough research before making any investment decisions. They should understand the risks involved and ensure that the investment products they choose align with their financial needs and goals. It is also crucial to understand the role and responsibilities of brokers and brokerage firms.
Investors who feel that their brokers have acted inappropriately or that their investments are not suitable for their needs should not hesitate to take action. Filing a complaint with FINRA can help bring justice and potentially recover losses.
Investment disputes can be complex, and it is often beneficial to seek legal advice. Experienced securities arbitration lawyers can provide guidance and help investors navigate the arbitration process.