Investors in GWG L-Bonds are taking a stand against Cabot Lodge Securities LLC and broker Stefan Shimshidian in a pending customer dispute. The claimants allege a breach of fiduciary duty, negligence and negligent misrepresentation, breach of contract, failure to supervise, and violation of Regulation Best Interest. The dispute pertains to purchases made in November 2020 and March 2021, with the claimants seeking $171,500 in damages.
Background on the Dispute
The claimants are accusing Stefan Shimshidian and Cabot Lodge Securities LLC of the following:
Breach of fiduciary duty
Negligence and negligent misrepresentation
Breach of contract
Failure to supervise
Violation of Regulation Best Interest
These allegations stem from the purchase of GWG L-Bonds in November 2020 and March 2021. The claimants allege that the broker and the firm failed to act in their best interest, leading to significant financial losses.
Stefan Shimshidian's Professional Background
Stefan Shimshidian has been registered with Cabot Lodge Securities LLC since June 29, 2013. Prior to that, he was associated with Clark Dodge & Co. Inc. from May 7, 2007, to March 25, 2008. Shimshidian's role was that of a broker, not an investment advisor. His work primarily involved private placement.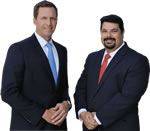 AD - Recover your investment losses! Haselkorn & Thibaut, P.A. is a national law firm that specializes in fighting ONLY on behalf of investors. With a 95% success rate, let us help you recover your investment losses today. Call now 1-888-784-3315 or visit InvestmentFraudLawyers.com to schedule a free consultation and learn how our experience can help you recover your investment losses. No recovery, no fee.
Recovering Losses with FINRA Arbitration
Investors who have suffered losses due to broker misconduct may be able to recover their losses through FINRA arbitration. This process involves filing a claim against the broker or brokerage firm, alleging that they failed to uphold their fiduciary duties or acted negligently. If successful, the investor may be awarded damages to compensate for their losses.
FINRA arbitration is often a more efficient and cost-effective alternative to litigation. It allows investors to resolve their disputes without the need for a formal court proceeding. However, navigating the arbitration process can be complex, so it's crucial to seek legal advice.
Investors in GWG L-Bonds who believe they have been wronged by Stefan Shimshidian or Cabot Lodge Securities LLC are encouraged to explore their options for recovery through FINRA arbitration.
Final Thoughts
Investors trust brokers and brokerage firms to act in their best interest. However, when these professionals fail to uphold their fiduciary duties, it can result in significant financial losses for the investor. It's important for investors to know their rights and understand the options available to them for recovery. In cases like this, FINRA arbitration can be a valuable tool for seeking justice and recovering losses.