Imagine walking into a casino with your hard-earned savings, placing it all on a single number on the roulette table, and then watching the wheel spin. Uncertain, risky, and nerve-wracking, right? Now, imagine that instead of a casino, it's your trusted financial advisor who's spinning that wheel with your money. This is exactly what happened to an investor who trusted Thomas Sundberg of Ameriprise Financial Services, LLC with his investment.
What Went Wrong?
On December 29, 2020, a customer dispute was settled with the claimant alleging that he was recommended an unsuitable, high-commission, high-risk, and speculative alternative investment, FSKR. The claimant was left with a bitter taste of a $23,000 loss, with only a meager $1,000 settlement. This raises a crucial question: How can investors recover such losses?
FINRA to the Rescue
Did you know that the Financial Industry Regulatory Authority (FINRA) offers an arbitration process for such disputes? It's like having a financial superhero in your corner. FINRA arbitration is a streamlined, less formal, and potentially less expensive alternative to court litigation. It's designed to help investors recover losses due to broker misconduct.
Investors can file a claim against their broker or brokerage firm.
Both parties present their case to an impartial arbitrator.
The arbitrator then decides how to resolve the dispute.
While Ameriprise Financial settled this matter to avoid the costs associated with arbitration, it's essential to remember that investors have rights and options.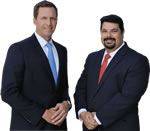 AD - Recover your investment losses! Haselkorn & Thibaut, P.A. is a national law firm that specializes in fighting ONLY on behalf of investors. With a 95% success rate, let us help you recover your investment losses today. Call now 1-888-784-3315 or visit InvestmentFraudLawyers.com to schedule a free consultation and learn how our experience can help you recover your investment losses. No recovery, no fee.
What Can Investors Do?
First, it's crucial to understand your investments. High-risk, speculative investments like the FSKR are not for everyone. They are like the wild stallions of the investment world – they can provide a thrilling ride, but they can also throw you off and leave you in the dust.
Second, always remember that it's your money. You have the right to question any investment recommendations that seem unsuitable or overly risky. It's like being served a dish you didn't order in a restaurant – you have every right to send it back.
Finally, if you find yourself in a similar situation, consider seeking help. Visit alphabetastock.com for more information on how to recover your losses through FINRA arbitration.
Conclusion
Investing should not feel like playing Russian roulette with your life savings. With the right knowledge and resources, you can protect your investments and recover losses. Remember, when it comes to your money, you're the boss. Don't let anyone spin the wheel without your informed consent.