In a recent development, ONEAMERICA SECURITIES, INC., a renowned financial services firm, is facing a customer dispute as clients allege an unsuitable recommendation, material misrepresentations, and omissions in the recommendation of an oil and gas limited partnership. The disputed amount stands at a significant $60,000.00.
The dispute, filed under case number 4286086, centers around the actions of Alvaro Martinez, a previous broker associated with ONEAMERICA SECURITIES, INC. (CRD 4173). Martinez was employed by the firm from June 27, 2013, until March 18, 2016. While the specific details of the alleged unsuitable recommendation and misrepresentations have not been disclosed, the clients involved assert that they were provided with inaccurate information regarding the oil and gas limited partnership.
ONEAMERICA SECURITIES, INC. is a reputable firm that primarily engages in the provision of financial advisory services. However, it is important to note that the company is not registered as an investment advisor and operates solely as a broker-dealer. This distinction implies that ONEAMERICA SECURITIES, INC. does not offer investment advice, but rather executes trades on behalf of its clients.
The investment in question involved a direct investment in DPP (Direct Participation Programs) and LP (Limited Partnership) interests related to the oil and gas industry. While these types of investments can potentially yield significant returns, they also carry inherent risks, including market volatility, regulatory changes, and the dependency on commodity prices. Investors often rely on the expertise of brokers to provide accurate information and make suitable recommendations aligned with their investment goals and risk tolerance.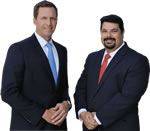 AD - Recover your investment losses! Haselkorn & Thibaut, P.A. is a national law firm that specializes in fighting ONLY on behalf of investors. With a 98% success rate, let us help you recover your investment losses today. Call now 1-888-784-3315 or visit InvestmentFraudLawyers.com to schedule a free consultation and learn how our experience can help you recover your investment losses. No recovery, no fee.
ONEAMERICA SECURITIES, INC. has a responsibility to ensure that its representatives act in the best interests of their clients and provide suitable investment advice. BrokerCheck, a regulatory database maintained by the Financial Industry Regulatory Authority (FINRA), lists 11 disclosures for ONEAMERICA SECURITIES, INC., suggesting a history of customer disputes and complaints against the firm. However, it is important to remember that the existence of disclosures does not imply wrongdoing but rather indicates potential client disputes or regulatory matters.
The customer dispute now pending against ONEAMERICA SECURITIES, INC. highlights the importance of due diligence on the part of investors when considering investment opportunities. Investors should carefully assess their risk tolerance and conduct thorough research on the investment products offered, seeking independent advice when necessary.
As the dispute unfolds, both the clients and ONEAMERICA SECURITIES, INC. will have the opportunity to present their respective cases and provide evidence to support their claims. The outcome of the dispute will depend on the facts presented and the decision made by the appropriate adjudicating body.
Investors must consult with qualified financial professionals and exercise caution when engaging in investment activities. Conducting thorough research, understanding the risks involved, and seeking independent advice can help mitigate the potential for unsuitable recommendations and misrepresentations.
Please note that the information provided in this article is based on the available data at the time of writing and is subject to change as the dispute progresses.
Free AlphaBetaStock's Cheat Sheet (No CC)!
+ Bonus Dividend Stock Picks