Haselkorn & Thibaut, the leading investment fraud law firm nationwide, is actively investigating brokerage firms and financial advisors who managed or sold concentrated positions in Sorrento Therapeutics, Inc. (NASDAQ: SRNE). This follows the news of Sorrento Therapeutics filing for Chapter 11 bankruptcy related to its $173 million licensing dispute judgments.
Sorrento Therapeutics Inc., a biopharmaceutical company devoted to developing life-saving therapeutics to treat cancer, intractable pain, and infectious disease, has been navigating a challenging period. The company filed for bankruptcy protection following judgments that resulted in financial obligations of more than $173 million.
The Beginning of the Crisis
Once dodging a billion-dollar offer from private equity, the San Diego-based biotech found itself facing severe financial difficulties [8]. The bankruptcy filing came in February 2023, weeks after being hit with judgments totaling more than $173 million in a licensing dispute with affiliates.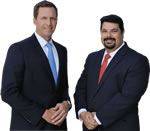 AD - Recover your investment losses! Haselkorn & Thibaut, P.A. is a national law firm that specializes in fighting ONLY on behalf of investors. With a 98% success rate, let us help you recover your investment losses today. Call now 1-888-784-3315 or visit InvestmentFraudLawyers.com to schedule a free consultation and learn how our experience can help you recover your investment losses. No recovery, no fee.
Court Approval for Financing
In a pivotal development, Sorrento Therapeutics received court approval for $75 million in financing in their Chapter 11 case a few days after the bankruptcy filing [4]. This crucial financial injection could provide the company with some relief to help navigate its financial challenges.
Bankruptcy Court's Actions Regarding Scilex Stock
In April 2023, the U.S. Bankruptcy Court for the Southern District of Texas entered an order requiring the top 25 brokers, dealers, banks, and other nominees acting as agents for Sorrento shareholders to provide information related to the common stock of Scilex Holding Company. This order was in connection with Sorrento's ongoing Chapter 11 case.
Subsequently, the Bankruptcy Court ordered brokerage firms to credit dividend Scilex stock to customers' accounts. Sorrento advised holders of dividend Scilex stock to contact their brokerage firms to deliver the stock.
As of today, Sorrento Therapeutics continues its journey through bankruptcy, and it remains to be seen how the company will emerge from these financial difficulties. The coming months will undoubtedly be decisive for the future of this biopharmaceutical player.
Please note that this information is based on publicly available data as of May 2023, and future updates may alter the state of affairs.
Sorrento Therapeutics' Troubling Financial Situation
Sorrento Therapeutics' share price was $7.25 per share at the time of its IPO in 2013. As of April 24th, 2023, the company's stock value dropped to $0.33 per share, a devastating 95% decline. In December 2022, Sorrento Therapeutics reported a negative net income of -$223 million.
Brokerage firms that neglected to suggest risk management strategies for customers with large, concentrated, or margined positions in SRNE and/or other pharmaceutical and biotech stocks might be accountable for investor losses.
For investors who have suffered substantial losses in Sorrento Therapeutics with a full-service brokerage firm, we urge you to reach out to Haselkorn & Thibaut at 1-888-784-3315or via our website, InvestmentFraudLawyers.com, for a free consultation to discuss potential recovery options.
The Journey to Bankruptcy: Sorrento Therapeutics Loses $173M Case
On February 13th, 2023, Sorrento Therapeutics, Inc. and its wholly-owned subsidiary, Scintilla Pharmaceuticals, Inc., initiated Chapter 11 bankruptcy proceedings under the United States Bankruptcy Code in the United States Bankruptcy Court for the Southern District of Texas.
Sorrento Therapeutics faced an arbitration case against NantCell, Inc. and Immunotherapy NANTibody LLC, before the American Arbitration Association, prior to its bankruptcy filing. The arbitrators ruled against Sorrento Therapeutics on December 2, 2022, and awarded $156,829,562 to NantCell and $16,681,521 to NANTibody in contractual damages and pre-award interest.
Following the court's interim approval of $75 million in debtor-in-possession financing from JMB Capital Partners, Sorrento Therapeutics assured that the financing would allow it to continue its operations as it restructures its debt.
Delisting of Sorrento Therapeutics (NASDAQ: SRNE) by NASDAQ
NASDAQ informed Sorrento Therapeutics on February 13th, 2023, that the company's common stock would be delisted, as disclosed in its 8-K filing with the SEC. The delisting decision was made due to the company's Chapter 11 Filings and concerns regarding the residual equity interest of the existing listed securities holders.
Is There Broker Liability for Losses on Concentrated Positions?
The Financial Industry Regulatory Authority (FINRA) oversees all registered brokers and brokerage firms. FINRA Rule 2111 (Suitability) mandates brokers/investment advisors and their firms to recommend suitable financial products and trading strategies based on their client's needs.
Investment accounts with large or concentrated stock positions carry significant risks. Brokers and financial advisors are responsible for ensuring that their customers understand these risks and recommend suitable risk management strategies. If they fail to do so, they can be held liable in FINRA arbitration claims.
Investors who have suffered significant losses in Sorrento Therapeutics Inc. due to their brokerage firm's actions should contact Haselkorn & Thibaut at 1-888-784-3315or via their website, InvestmentFraudLawyers.com
Free AlphaBetaStock's Cheat Sheet (No CC)!
+ Bonus Dividend Stock Picks