This press release details the final judgment in the case of the Securities and Exchange Commission v. Daniel V.T. Catenacci, a medical doctor based in Chicago, Illinois, who was accused of insider trading. Catenacci was alleged to have used confidential information to trade shares in the biotechnology company, Five Prime Therapeutics, Inc., profiting from the positive results of a drug trial he was involved in. The judgment permanently prevents Catenacci from violating the Securities Exchange Act and orders him to pay a $50,000 penalty.
Insider Trading: A Case of Illicit Gains
In a significant development, the U.S. District Court for the Northern District of Illinois has given its final verdict against Dr. Daniel V.T. Catenacci, an Illinois resident, for his insider trading involvement. But what exactly did Dr. Catenacci do, and why does it matter to you as an investor?
Dr. Catenacci, a medical professional based in Chicago, was engaged as a lead clinical investigator for the biotechnology firm, Five Prime Therapeutics, Inc. This role provided him insider access to nonpublic information about the company's flagship cancer drug, Bemarituzumab. What happened next is a classic case of insider trading.
From Consulting to Controversy: The Insider Trading Timeline
Dr. Catenacci allegedly learned about the positive trial results of Bemarituzumab before they were made public.
Capitalizing on this confidential information, he purchased 8,743 shares of Five Prime.
When Five Prime announced the positive trial results, the company's shares skyrocketed by over 300%.
Dr. Catenacci then sold all his shares, making an illicit profit of $134,142.
As demonstrated in this case, insider trading can be a way for individuals with privileged information to make unfair profits. But why should this concern you as an investor?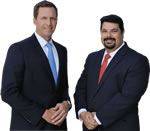 AD - Recover your investment losses! Haselkorn & Thibaut, P.A. is a national law firm that specializes in fighting ONLY on behalf of investors. With a 95% success rate, let us help you recover your investment losses today. Call now 1-888-784-3315 or visit InvestmentFraudLawyers.com to schedule a free consultation and learn how our experience can help you recover your investment losses. No recovery, no fee.
Insider trading undermines the fairness and integrity of the stock market. It allows those with nonpublic information to profit at the expense of regular investors. This case serves as a stark reminder of the importance of maintaining an equal playing field for all investors.
The Verdict and Its Implications
Without acknowledging or refuting the allegations, Dr. Catenacci agreed to the final judgment, which permanently bars him from violating Section 10(b) of the Securities Exchange Act of 1934 and Rule 10b-5 thereunder. In addition, the judgment mandates Dr. Catenacci to pay a penalty of $50,000.
The Securities and Exchange Commission (SEC)'s investigation was spearheaded by Madiha M. Zuberi of the San Francisco Regional Office, with support from John S. Rymas of the Market Abuse Unit's Analysis and Detection Center. Monique C. Winkler and David Zhou oversaw the investigation.
This case serves as a testament to the SEC's commitment to upholding the stock market's integrity and protecting regular investors' interests. It is a reminder that anyone who attempts to manipulate the market for personal gain will face severe consequences.