In a recent turn of events, the Financial Industry Regulatory Authority (FINRA) has imposed a hefty fine of $2 million on HSBC Securities (USA), settling allegations that revolve around the publication of inaccurate disclosures tied to conflicts of interest.
A Glimpse into the Disciplinary Action
Time Frame of the Violations:
The violations spanned from January 2013 to December 2021, during which HSBC disseminated approximately 275,000 research reports. These reports, according to FINRA, were peppered with inaccurate disclosures about conflicts of interest.
Nature and Extent of Violations:
HSBC is alleged to have aggregated data for different divisions under a single name instead of providing individualized data. This misstep led to the disclosure of banking relationships and compensation sources, even in instances where they did not exist, as per FINRA's findings.
Unveiling the Compliance Failures
FINRA's investigation unearthed a series of compliance failures within HSBC, including: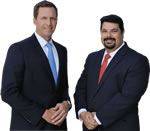 AD - Recover your investment losses! Haselkorn & Thibaut, P.A. is a national law firm that specializes in fighting ONLY on behalf of investors. With a 95% success rate, let us help you recover your investment losses today. Call now 1-888-784-3315 or visit InvestmentFraudLawyers.com to schedule a free consultation and learn how our experience can help you recover your investment losses. No recovery, no fee.
A lack of written procedures to ensure the accuracy of data.
Absence of testing or reviews of data feeds.
No confirmation of the accuracy of data feeds with any individuals or groups.
A Glimpse into the Past: A Recurring Issue?
This isn't HSBC's first encounter with FINRA regarding disclosure violations. The regulatory body had previously fined HSBC $250,000 in January 2013 for similar infractions.
The Resolution and Ensuing Compliance Considerations
In light of the settlement with FINRA, HSBC has agreed to:
Pay the $2 million fine.
Be censured.
Certify its compliance by implementing a supervisory system within 120 days that is reasonably designed to achieve compliance with FINRA rules.
HSBC has expressed that it has addressed the aforementioned issues and is in the process of enhancing its compliance procedures.
The Ripple Effect on Investors
Accurate disclosures hold paramount importance as they enable investors to gauge the objectivity of research and make informed decisions. Misleading disclaimers can significantly undermine transparency for investors who rely on research reports for their investment strategies.
Upholding Integrity in Capital Markets
Actions such as this fine against HSBC play a crucial role in enforcing disclosure rules and maintaining the integrity of capital markets. It serves as a reminder to other financial entities about the imperative nature of transparency and adherence to regulatory compliances, ensuring that the path for investors, stakeholders, and the like is clear, accurate, and devoid of misleading information.
In a world that's becoming increasingly meticulous about the ethical and transparent operations of corporations, it's imperative for firms to not only rectify but also to learn, adapt, and most importantly, prevent such discrepancies from reoccurring in the future. This incident serves as a stark reminder to financial entities about the critical importance of transparency, accurate disclosure, and robust supervisory systems.