Seeing opportunities in a scenario of fear and concern, such as the current one, is not an easy task. And this clarity will not be achieved in a simple way for the coming months.
From the advances of COVID-19 and the reflexes of this pandemic in economic scenarios the only certainty we can see is the price fluctuation and asset's volatility, sometimes rational and other moments asymmetrical.
In times of ups and downs on the stock exchange markets around the world, we could see, from the perspective of investors, a panic in the whole industry. The famous index of fear, the VIX (Volatility Index), which basically measures the expected volatility of S&P 500 options, has grown substantially in the past two months, while the renowned index North American, Dow Jones Industrial Average, which contains the 30 largest listed companies on the United States stock exchanges, it plummeted in the same period. In addition, commodities' prices also dropped brutally following the coincidence of stock prices.
What is Brazil's Domestic Index, Ibovespa (INDEXBVMF: IBOV)?
In Brazil this was not quite different; The most important domestic benchmark index, Ibovespa (INDEXBVMF: IBOV), that had been reaching its historic highs, followed by optimistic perspectives for the course of 2020, was extremely sensitized, in this "Coronavirus crisis", as many already call it. At the end of February, the quotation was almost 104,200 but exactly 2 months later it reached approximately 81,300, it means a decrease of around 22%, lowering valuations.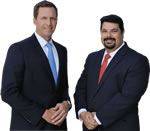 AD - Recover your investment losses! Haselkorn & Thibaut, P.A. is a national law firm that specializes in fighting ONLY on behalf of investors. With a 95% success rate, let us help you recover your investment losses today. Call now 1 888-628-5590 or visit InvestmentFraudLawyers.com to schedule a free consultation and learn how our experience can help you recover your investment losses. No recovery, no fee.
The current country's basic interest rate, named Selic, hit the lowest level of 3,75% in the last monetary policy committee and indicating new cuts until the end of the year, to try to manage the consequence of a lower economy growth.
In regards to local investment fund industry, March ended with net loss of R$ 31.2 billion, according to the Official Investment Funds Report released by Anbima, a Brazilian Association of Financial and Capital Market Entities, at the beginning of April. This demonstrates, and at the same time confirms, a standard behavior amid people: frequent redemptions, and a tendency to sell during these hard times.
However, despite those singular numbers, the investor should have patience and remember that investments have a long-term character, most of the time. And for many Brazilian people investing in a long period is something relatively difficult, by reason of regional culture.
Clearly, by consequence, this same investor should have the responsibility to review the current portfolio and balance the investments according to objectives and risk profile.
Following many conservative and moderate suggestions, recommended by Brazilian's asset management firms and banks, the main part of the investment portfolio should be balanced with more passive fixed-income securities with a lower standard deviation and low credit risk, such as savings, CDs and treasury bills. And for aggressive profiles, increasing the range of gains, the portfolio should be diversified in different asset classes, for example: offshore mutual funds, stocks, ETFs, backed securities structures, etc.
For all these types of investors, the conversation about scenario with an investment advisor is essential for monitoring the market behavior. And for Brazilians, who were not used to it, this Crisis is teaching far beyond what they expected.
Afterward when the whole market is more settled, they will remember the classic saying: "a smooth sea never made a skilled sailor".