Shares of the world's largest home improvement company Home Depot Inc. (NYSE:HD) continue to be in a stable uptrend. Many readers of AlphaBetaStock.com are asking us if Home Depot stock is a buy.
The answer is "yes," if you are looking for a long term solid company to own that pays decent stock dividend. Home Depot has excellent leadership and financials. The last quarterly report was slightly disappointing, but not horrible. In addition, the technical indicators are mostly bullish.
On February 25, Home Depot will publish a profit report for Q4 2019 and January 2020. Based on a decrease in revenue in the last quarter to $27.22B, in Q4, the projected income is more pessimistic.
In anticipation of the publication of the quarterly report, Home Depot stock will be more volatile.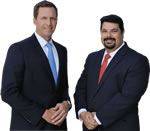 AD - Recover your investment losses! Haselkorn & Thibaut, P.A. is a national law firm that specializes in fighting ONLY on behalf of investors. With a 95% success rate, let us help you recover your investment losses today. Call now 1 888-628-5590 or visit InvestmentFraudLawyers.com to schedule a free consultation and learn how our experience can help you recover your investment losses. No recovery, no fee.
It is expected to reach $25.78B without taking into account the drop in sales in China caused by the forced closure of stores due to coronavirus. Earnings per share are expected to reach $2.11, which is below the Q3 figure of  $2.53.
Home Depot Stock Support and Resistance
Home Depot stock continues to be in a steady uptrend, which has a classic five-wave structure. At the moment, the fifth wave of the trend is completing. Technical indicators are mostly bullish as well. The Alligator indicator is in a positive, which is also confirmed by the AO oscillator.
Resistance levels: 254.00.
Support levels: 242.00.
The Stock Market Today
Stocks Rally on Wednesday Led by Energy and Technology
Breadth is Constructive, but Divergences Remain in Place
Small Caps Have Not Made a New High With SPY…
…But Small Cap Growth is a Bright Spot
Futures Point to a Lower Open Today
Yesterday, the minutes of the last Fed meeting were published. Officials noted that the prospects for the US economy have improved, and its growth will continue at a moderate pace.
The protocol also states that the current monetary policy is correct, which indicates that interest rates will be held at current levels. However, officials acknowledged that the threat of coronavirus is a new risk for global growth prospects.
Today, the US presidential administration submitted an annual report to Congress, which noted that GDP growth exceeded expectations, and unemployment reached historic lows; wage increases were also highlighted, including the ones for low-skilled workers.
Eurozone
The protocol of the last ECB meeting was published; it did not give new information for the market. Officials agreed that the incentive measures taken back last September, continue to work and will contribute to higher inflation and ensure the sustainability of domestic demand.
It was also confirmed that the ECB's key interest rates would remain at their current or lower level until a steady inflation rate of 2% is achieved. Also, the bank will continue its monthly asset purchases of 20 billion euros.
Today, the euro is strengthening to the pound and the Japanese yen but is weakening against the US dollar.
UK
The British currency today is strengthening against the yen but is weakening against the US dollar and the euro.
The pound is losing ground on ambiguous retail sales data. In January, sales grew by 0.9%, for the first time in six months. However, YoY, the indicator slowed down from 0.9% to 0.8%, which is the worst figure since the end of 2017.
Generally, sales growth in January affected most trading sectors. Most of all, automobile fuel, food products, as well as clothes and shoes, were in demand.
Home Depot Stock Price Recommendations
Dec-12-19 Upgrade Credit Suisse Neutral → Outperform $225 → $235
Dec-12-19 Reiterated Telsey Advisory Group Market Perform $220 → $210
Dec-12-19 Reiterated RBC Capital Mkts Outperform $246 → $232
Dec-12-19 Reiterated Nomura Neutral $237 → $224
Dec-12-19 Reiterated Morgan Stanley Overweight $235 → $225
Dec-12-19 Reiterated JP Morgan Overweight $252 → $241
Dec-12-19 Downgrade Gordon Haskett Buy → Accumulate $230
Dec-11-19 Reiterated Stifel Buy $255 → $245
Nov-15-19 Reiterated Jefferies Buy $246 → $268
Nov-11-19 Downgrade Edward Jones Buy → Hold
Oct-08-19 Resumed Wolfe Research Outperform
Oct-08-19 Resumed Raymond James Outperform
Oct-04-19 Reiterated Oppenheimer Outperform $215 → $255
Sep-25-19 Reiterated Telsey Advisory Group Market Perform $210 → $220
Sep-17-19 Downgrade Guggenheim Buy → Neutral
Jul-16-19 Downgrade Gabelli & Co Buy → Hold
Jul-11-19 Initiated Goldman Buy $235
May-01-19 Reiterated Telsey Advisory Group Market Perform $192
Apr-11-19 Reiterated BofA/Merrill Neutral $202 → $215
Mar-20-19 Initiated Evercore ISI Outperform $215
Home Depot Stock 1 Day Moving Averages
Name Value Action
Exponential Moving Average (5) 243.05 Buy
Simple Moving Average (5) 243.31 Buy
Exponential Moving Average (10) 241.03 Buy
Simple Moving Average (10) 241.31 Buy
Exponential Moving Average (20) 237.29 Buy
Simple Moving Average (20) 236.91 Buy
Exponential Moving Average (30) 234.50 Buy
Simple Moving Average (30) 233.08 Buy
Exponential Moving Average (50) 231.26 Buy
Simple Moving Average (50) 226.89 Buy
Exponential Moving Average (100) 227.08 Buy
Simple Moving Average (100) 228.37 Buy
Exponential Moving Average (200) 219.59 Buy
Simple Moving Average (200) 219.23 Buy
Ichimoku Cloud Base Line (9, 26, 52, 26) 234.12 Neutral
Volume Weighted Moving Average (20) 236.00 Buy
Hull Moving Average (9) 245.07 Sell