The number of investors who have suffered losses because of their investment in the L Bonds of GWG Holdings continues to rise as more cases emerge. GWG Holdings is an alternative asset management firm that sells secondary market life insurance plans to private investors. The company also sells L Bonds, which pay out if the policyholder dies. Because they mature in six to seven years, they are touted as "low-risk investments" to investors. However, the corporation has failed to make scheduled debt interest payments.
The company's liabilities were estimated to be around $2 billion as of September 2021. It also held $42.2 million in cash. GWG Holdings, on the other hand, missed several dates, including a quarterly reporting deadline in August and a year-end 10-K filing in December. A class of investors filed a lawsuit as a result of this. According to the lawsuit, GWG Holdings misled investors about its business approach.
The firm declared Chapter 11 bankruptcy on April 20, 2022. It owed more than $1 billion in debt at the time, including $2 billion in GWG L bond obligations. GWG Holdings obtained an extra credit facility as a debtor-in-possession following the bankruptcy filing. GWG Holdings will not make monthly interest payments to its investors to avoid default. Furthermore, it will not pay dividends to preferred stockholders.
GWG Holdings was obligated by the Securities and Exchange Commission (SEC) to file annual reports with the SEC on time. The corporation was also obligated to disclose material risks associated with its products. During the examination, it was determined that the company had misrepresented its products to investors and had missed critical filing dates.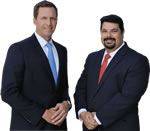 AD - Recover your investment losses! Haselkorn & Thibaut, P.A. is a national law firm that specializes in fighting ONLY on behalf of investors. With a 95% success rate, let us help you recover your investment losses today. Call now 1 888-628-5590 or visit InvestmentFraudLawyers.com to schedule a free consultation and learn how our experience can help you recover your investment losses. No recovery, no fee.
GWG Holdings had various concerns with its financial reports and debt. Several times, the company was compelled to halt the sale of its L bonds, and it was working with the SEC to rectify its accounting issues. It was also working with its auditors to confirm the accuracy of the company's financial statements.
Free AlphaBetaStock's Cheat Sheet (No CC)!
+ Bonus Dividend Stock Picks
GWG Holdings changed its bonds to L Bonds in late January, a term that the corporation has utilized as a marketing tool. In 2020, it sold $2 billion in L Bonds. However, in 2021, the company fell behind on its interest payments to its investors.
The L Bonds destruction trail
A large number of individual investors, including many retirees, face steep losses in GWG's L Bonds after having been sold these bonds, backed by life settlement policies, by a wide swathe of regional brokerage firms. It is being likened to a classic Ponzi scheme by analysts.
One hundred forty-five brokerage firms spread across the country sold $1.6 billion of these bonds. The alternative asset firm filed for Chapter 11 bankruptcy protection in April 2022.
A filing for a proposed lawsuit was submitted in Houston's US Bankruptcy Court by the GWG committee of bondholders on the 15th of December, 2022. In the filing, Brad Heppner, the CEO, was accused of running a "multiyear long fraud." According to the committee, even after it had become clear that raising more money from new and current investors for these illiquid private placements was the only way to repay earlier investors of the flailing GWG, these firms notched up fresh sales by "aggressively and misleadingly" promoting the L Bonds of GWG.
Recovery suggestion to investors
, representing several such investors in their bid to recover the money lost on account of negligent or fraudulent actions of their broker-dealers or their representatives, advise investors that they stand the best chance of recovery if they were to file individual claims through the arbitration process set up by the Financial Industry Regulatory Authority (FINRA).
Class action securities litigation has already been taken up in the case of GWG L Bond losses. Investors, however, would do well to know that the chances of them recovering all or part of their losses are extremely slim in this type of case.
Adding to the complexity of recovery is that GWG has also filed for bankruptcy. This is likely to negatively impact the prospects of recovery, which were slim initially.
The best course of action for impacted investors would be to proceed against their broker-dealer through a FINRA arbitration claim for an unsuitable investment recommendation. It has been common knowledge that many established broking houses have earned handsome commissions in these sales, with many dispensing with established due diligence norms to establish investment credentials. Added to is are the charges of negligence, omission and misrepresentation, supervisory failure, and overconcentration that can also be levied against the brokerages