The media outlets on June 21, 2019 reported that GPB Capital declared that the GPB Capital share prices plummeted by 73%. This news is distressing for several GPB Capital investors as it has been reported that 2 of the biggest GPB investment funds suffered a significant loss in their value.
In spite of several reports from various sources, the investment agents and brokerage companies who received more than $100 million in form of commissions by promoting GPB Capital continued to tell their clients that the funds are still at their original price value. They are also continued recommending people to ignore the news and continue holding on to their investments.
Table of Contents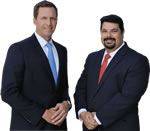 AD - Recover your investment losses! Haselkorn & Thibaut, P.A. is a national law firm that specializes in fighting ONLY on behalf of investors. With a 98% success rate, let us help you recover your investment losses today. Call now 1-888-784-3315 or visit InvestmentFraudLawyers.com to schedule a free consultation and learn how our experience can help you recover your investment losses. No recovery, no fee.
GPB Capital Lawsuits Filed
The lawyers of www.InvestmentFraudLawyers.com (Haselkorn & Thibaut, P.A.) have filed GPB Capital lawsuits on behalf of investors and are investigating into the actions of investment advisors and brokerage companies who kept on suggesting these funds to their customers as well as the issues associated with GPB Capital. There is a limited time for financiers for recovering their money so if they are interested in getting a free consultation for their case then they should call on 1-800-856-3352.
For several months, numerous GPB Capital investors ignored the negative news and continued sitting on the sidelines as they kept on receiving mails regarding their monthly account statements where the funds reflected the original price value of the investment. Nevertheless, veteran investment agents and brokerage companies were well aware that the said values were inaccurate, yet they ignored these facts and left their client to fend for themselves.
With a significant drop in the value of GPB Automotive Portfolio and GPB Holdings II which are the biggest investment funds of GPB, people are now left thinking regarding what they need to do for recovering their damages. There are other investments too that may be affected by this decline in the value and these investments are GPB NYC Development, GPB Automotive, GPB Waste Management Fund,  and GPB Holdings I. many clients might get a shock when they will get their monthly statement next time as it might be indicative of this fall in prices.
It was claimed on June 21, 2019 that the values of 2018 year-end are indicating significant losses for financiers, and remember GPB Capital has not yet exposed the current and true value of its funds for 2019. Bearing in mind the declaration and the continued bad reports in 2018 regarding GPB Capital, it is highly expected that there is no chance of improvement in the present values of the funds.
GPB Capital suspended redemption in 2018 to allegedly concentrate on financial as well as accounting reporting issues. Later, it was revealed that GPB auditors resigned and the explanation given for it was perplexing as it was due to supposed risks. Numerous media outlets also informed that authorities and regulators such as FINRA, SEC and FBI had begun their investigations on GPB Capital and an unexpected raid was conducted in its office in New York to collect evidence. Amongst all these disputes, a rumor became prevalent that claimed GPB Capital to be a Ponzi scheme.
Why and how do so many people own so much GPB Capital Holdings?
The reason behind this is the greed of the investment advisors who promoted GPB investment funds to gullible people for getting 8% commissions from these purchases. It is claimed that the brokerage firms as well as investment agents earned more than $100 million by suggesting and selling these investments to their clients. As a result of their greed, GPB Capital gained approximately $1.8 billion via these private placement investments.
With approximately 60 brokerage companies including popular names like Woodbury Financial, Advisor Group, FSC Securities, Dawson James, and Sagepoint Financial and numerous investment advisors promoting and selling GPB funds over the past several years, the end result could be a huge damage for investors countrywide.
Investors affected by GPB Capital should plan to get a private and free review of their case from experienced lawyers to get an idea of available options for them. In several cases, the brokerage companies received a significant amount of money by suggesting and selling GPB Capital to their clients and neglecting to perform their duty of monitoring the funds for their customers. In a similar manner, investment agents too mode inappropriate suggestions and were not monitored by their companies when they suggested their clients to neglect the negative news and continue holding on to their investments.
Interested in getting a free of cost and classified session with a veteran lawyer? Call today on 1-800-856-3352.
Free AlphaBetaStock's Cheat Sheet (No CC)!
+ Bonus Dividend Stock Picks