Energy investments are getting killed in the recent oil price war. One of the victims is Master limited partnerships (MLPs). Goldman Sachs MLP & Energy Renaissance Fund (the "Fund") (NYSE: GER) recently dropped over 80% and reduced the amount of their leverage because of the market volatility.  Many investors invested in GER because of the dividend and are devastated by the loss.
Goldman Sachs MLP Income Opportunities Fund is a non-diversified closed management investment. The Fund is reportedly seeking a high return with an emphasis on current distributions/income to shareholders. The Fund invests primarily in Master Limited Partnership ("MLP") investments, a significant portion of which provides midstream infrastructure to support the growing extraction of hydrocarbons.
According to reports on Monday, the portfolio management team at Goldman Sachs MLP and the Energy Renaissance Fund (NYSE: GER) decided to effectively remove the net leverage of Goldman Sachs MLP and the Energy Renaissance Fund after recent market volatility. This volatility, together with the effective removal of leverage, has resulted in a severe blow to the value of the Fund's net assets.
GER Investor Loss Recover Lawsuits
Have you suffered losses when investing in Goldman Sachs MLP and Energy Renaissance Fund? If so, the securities attorneys at Haselkorn & Thibaut can help you recoup your losses through FINRA arbitration. If you suffered losses by investing in Goldman Sachs MLP and Energy Renaissance Fund and want to discuss your litigation options, call The Haselkorn & Thibaut at 1 888-628-5590 for a free consultation.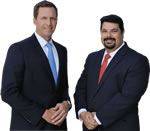 AD - Recover your investment losses! Haselkorn & Thibaut, P.A. is a national law firm that specializes in fighting ONLY on behalf of investors. With a 95% success rate, let us help you recover your investment losses today. Call now 1 888-628-5590 or visit InvestmentFraudLawyers.com to schedule a free consultation and learn how our experience can help you recover your investment losses. No recovery, no fee.
Haselkorn & Thibaut is investigating the responsibility that brokerage firms may have for recommending high-risk mutual funds that invest primarily in MLP. Master Limited Partnerships (MLPs) are incredibly complicated and risky, making them best suited for wealthy and sophisticated institutional investors or retail investors.
Aggressive financial advisers may have improperly recommended the Goldman Sachs MLP and the Energy Renaissance Fund to pursue performance. Investors who buy solely based on the income or a dividend may experience losses as the dividend is reduced, and the stock price drops in response.
If your stockbroker or financial advisor over-concentrated your portfolio, you may have a viable claim to recoup your losses. Financial advisors should make appropriate investment recommendations, taking into account your age, income, net worth, investment experience, and investment objectives. Diversification is the key to reducing risk. As such, overly concentrated exposure to any one sector or investment, but mainly to volatile industries such as oil and gas, may not be suitable for many investors.
Haselkorn & Thibaut (InvestmentFraudLawyers.com) is a securities arbitration, securities fraud, and investor protection law firm with offices in New York, Palm Beach, Phoenix and Raleigh. The firm represents investors across the country in FINRA arbitration lawsuits against its brokerage firm.