General Electric Company (NYSE: GE) shares are trading at a 5.6% discount to a 52-week high of November 25, showing a steady uptrend since early October. UBS analysts raised the recommendation for the company's shares for 2020, expecting a free cash flow growth of up to $2.3 billion due to business units of aviation and healthcare, as well as an increase in earnings per share by 12% with further growth to 21% in 2021. Over the past week, General Electric shares were down by 3.84%. The S&P 500 index increased by 1.08% for the same period.
The market is focused on US trade relations, as well as the publication of US Q3 GDP data. Yesterday, the House of Representatives of the US Congress approved a new trade agreement between the United States, Mexico, and Canada.
The new agreement will replace the NAFTA agreement that existed earlier. It sets the wages of workers in automobile manufacturing at a rate of at least $16 per hour, expands the access of American farmers to the Canadian dairy market, and also clarifies the rules of digital trade. US Treasury Secretary, Stephen Mnuchin, said the new deal will trigger an increase in demand for the US economy by more than 0.5%.
During the day, investors are waiting for the final data on US Q3 GDP. The US economy is expected to accelerate growth from 2.0% to 2.1%, according to the second preliminary estimate.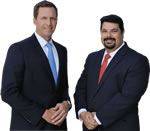 AD - Recover your investment losses! Haselkorn & Thibaut, P.A. is a national law firm that specializes in fighting ONLY on behalf of investors. With a 95% success rate, let us help you recover your investment losses today. Call now 1 888-628-5590 or visit InvestmentFraudLawyers.com to schedule a free consultation and learn how our experience can help you recover your investment losses. No recovery, no fee.
GE Stock Support and resistance
The issuer is moving sideways. There is no unidirectional trend observed. At the moment, the levels of support and resistance are the levels of 10.75 and 11.30, respectively. In the near future, technical correction of #GE quotes is not ruled out. Indicators do not give accurate signals: the price consolidated between MA (50) and MA (200); the MACD histogram is near the zero line. It is better to open the positions from the key levels. A comparative analysis of company multipliers and industry competitor companies indicates #GE neutrality.
Resistance levels: 11.30, 11.80.
Support levels: 10.75, 10.00, 9.50.
GE Stock Trading Ideas
Long positions may be opened after the price consolidates above the level of 11.30. The closing of the profitable positions is possible at the levels of 11.80, 12.30 and 12.70. Stop loss – 10.80. Short positions may be opened after the price consolidates below the level of 10.75 with the targets at 10.00–9.50. Stop loss – 11.25. Implementation period: 3 days.
GE Stock 1 Day Moving Averages
Name Value Action
Exponential Moving Average (5) 11.48 Buy
Simple Moving Average (5) 11.40 Buy
Exponential Moving Average (10) 11.35 Buy
Simple Moving Average (10) 11.26 Buy
Exponential Moving Average (20) 11.23 Buy
Simple Moving Average (20) 11.18 Buy
Exponential Moving Average (30) 11.12 Buy
Simple Moving Average (30) 11.22 Buy
Exponential Moving Average (50) 10.84 Buy
Simple Moving Average (50) 10.96 Buy
Exponential Moving Average (100) 10.39 Buy
Simple Moving Average (100) 9.86 Buy
Exponential Moving Average (200) 10.22 Buy
Simple Moving Average (200) 9.91 Buy
Ichimoku Cloud Base Line (9, 26, 52, 26) 11.36 Neutral
Volume Weighted Moving Average (20) 11.20 Buy
Hull Moving Average (9) 11.60 Buy
GE Stock Recommendations
Dec-12-19 Upgrade UBS Neutral → Buy
Sep-05-19 Initiated Morgan Stanley Equal-Weight $10
Jul-15-19 Downgrade UBS Buy → Neutral $13 → $11.50
Apr-08-19 Downgrade JP Morgan Neutral → Underweight $6 → $5
Feb-01-19 Downgrade Vertical Research Buy → Hold
Jan-31-19 Upgrade Argus Hold → Buy
Dec-19-18 Upgrade Vertical Research Hold → Buy
Dec-13-18 Upgrade JP Morgan Underweight → Neutral $6
Nov-30-18 Reiterated Deutsche Bank Hold $11 → $7
Nov-12-18 Reiterated Credit Suisse Neutral $12 → $10
Nov-09-18 Reiterated JP Morgan Underweight $10 → $6
Oct-31-18 Upgrade UBS Neutral → Buy
Oct-31-18 Reiterated Barclays Overweight $16 → $13
Oct-12-18 Initiated Gordon Haskett Sell
Oct-12-18 Initiated Credit Suisse Neutral
Oct-09-18 Reiterated Citigroup Neutral $21 → $19
Oct-02-18 Upgrade RBC Capital Mkts Sector Perform → Outperform
Jul-24-18 Reiterated JP Morgan Underweight
Jul-23-18 Downgrade Argus Buy → Hold
May-14-18 Initiated Gabelli & Co Buy $22.50