One of the most common things people track is the S&P 500 (INDEXSP:INX). I, like many investors, use it as a way to get an idea of market direction. It is the primary index for equities, although there are many other major indices on stock exchanges. Most of the time the news will include new record intraday high, but there is much more to wall street than indices numbers.
In the finance industry, a stock market index is designed to help measure a stock market, which allows investors to calculate market performance by comparing the previous and current stock price levels. Generally, there are four different types of stock market indices; benchmark indices, broader indices, market capitalization-based indices, and sector-specific indices.
S&P 500 (INDEXSP: .INX) is one of the many examples of market capitalization-based indices. It's specifically designed to help track the stock performance of 500 large-cap U.S. Furthermore, S&P 500 has broad diversification; this is why many stocks use it as their standard performance benchmark.
What exactly is INDEXSP INX? Is S&P 500 a good investment? What exactly is the S&P 500 return for 2021? What is the cheapest S&P 500 ETF? These and more are the frequently asked questions that I'll further address in the rest of this article. So, without further wasting time, let's get straight down to business.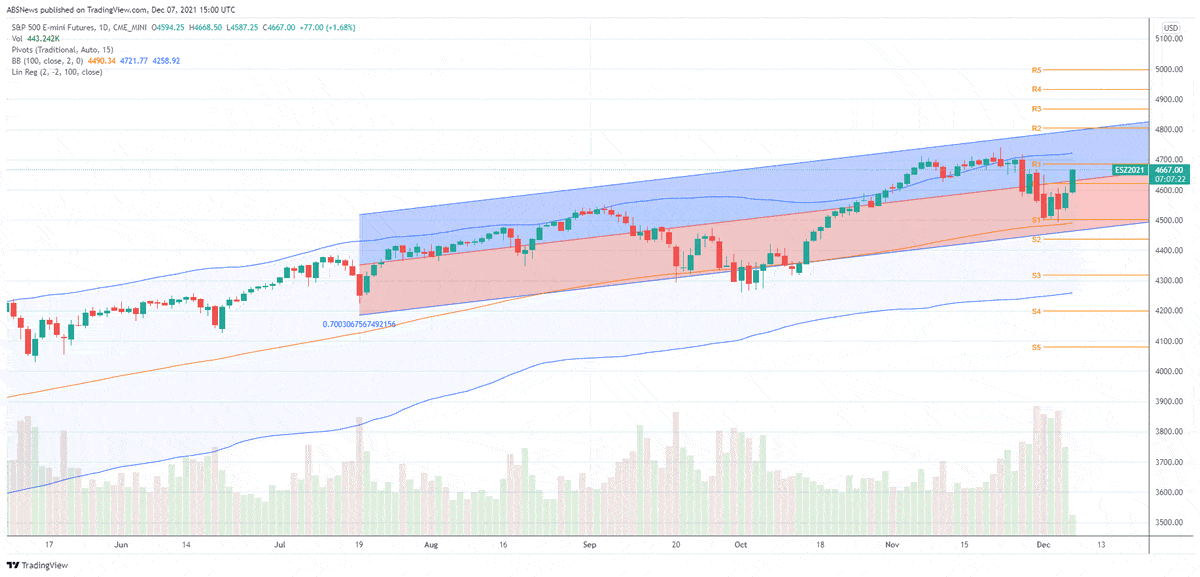 What is S&P index (indexsp inx)?
As earlier stated, a market capitalization-based index is one of the four major types of stock market indices. This index is designed to provide people (investors) with access to a wide variety of large and small-scale companies.
Furthermore, capitalization-weighted indices favor top industries. For instance, according to Shawn Johnson, ex-chairman of the investment committee at State Street Global Advisors, a market-cap-based index often "acts as a proxy for liquidity." As such, it makes it easier for investors to trade stocks from larger companies than those of smaller firms.
One good example of market capitalization-based indices is S&P 500. In case you don't know, S&P 500 (IndexSP:.Inx) is the best-known product of Standard & Poor's, a top index provider and data source of independent credit ratings.
Furthermore, the S&P 500 Index was launched in 1957. It's known as the first index to be computer generated in the US. Today, the S & P 500 has become a standard performance benchmark for many stocks. This is possible because the index has a broad diversification; it contains 500 of the largest stocks that trade on the NYSE (New York Stock Exchange) and Nasdaq.
S&P 500 Hit Record Highs
Wall Street expressed optimism for the last year as the S&P 500 Index recently hit a new high of 4,743.83. This was a huge move from the low in March of 2020 when the coronavirus started spreading primarily in the US around mid February.
S&P 500 Vs Dow Jones
Although many news sources will report on the movement of the Dow Jones, my opinion the S&P 500 (INDEXSP INX) is a better indicator of US equities because it covers 500 of the largest companies versus only 30 for the Dow Jones Industrial Average. There are other major indexes, but the S&P 500 Index (INDEXSP INX) has become the industry standard for market direction.
Is the S & P Index a good investment?
As you already know, the S&P index (Indexsp Inx) is, by far, the best-known index from Standard & Poor's. Apart from the S&P 500, the company also has several different indexes, such as the S&P MidCap 400, the S&P SmallCap 600, the S&P Composite 1500, and the S&P 900.
Apart from being Standard & Poor's best-known index, the S&P 500 is also one of the world's most famous stock market indexes.
Regarding the burning question above, I'll say that S&P is certainly a good investment. There are tons of reasons why investing in this index is profitable. One of the advantages of the S&P 500 index is that it provides a lot of profit for investors that utilize the buy-and-hold approach of investment, also called passive management.
It doesn't matter if you're a beginner investor or not, investing in the S&P 500 index and holding for a certain period could provide you with a very high return on investment.
Furthermore, the S&P 500 index, as earlier mentioned, has broad diversification. As such, they only expose investors to relatively low market risk, unlike other indices. In case you don't know, the total return on investment in the S&P 500 index in the last 3 years is 97%. This figure shows that investment in the S&P 500 index is certainly a good one.
The bottom line is that the S&P 500 index (INDEXSP INX) is certainly a good investment for both beginner investors and experts. It provides a relatively high ROI with low market risk.
How is the S&P 500 calculated?
The S&P 500 is considered a safe approach for investment. The index is reflective of U.S. shares with very large market size. The group that selects the companies keeps in mind the extent of the sector breakdown each industry should get so that it reflects the bigger cap space. There are 505 listed companies indexed but these are companies with shared shares of different categories. There's an extra step because that index is not $24tn so there's still another divisor below it. So the index can't exactly tell you what the number is but simply shares what that number has.
What is the S&P 500 return for 2021?
According to Forbes, the total return on the S&P 500 (INDEXSP INX) is about 97% in the last three years. That's about double the investment since 2019.
In 2019 alone, the investment in this index yielded a return of about 31.5%. However, the ROI dropped significantly in 2020 to 18.4%. As of November 2021, the return on investment for the S&P 500 index was estimated at 26.2%.
The bottom line is that the S&P 500 return for 2021 is around 26.2%, as of November.
What is the cheapest S&P 500 ETF?
Currently, there are many S&P 500 ETFs (INDEXSP INX) that you can consider buying any holding in your portfolio. In addition, there are also many mutual funds, the growing trend is ETFs tracking the index. However, you need to understand that SPLG, VOO, and IVV are the cheapest for now. By investing in these ETFs, you'll gain diversified exposure to the U.S. stock market with a relatively little market risk.
SPLG, introduced in 2005, currently has an expense ratio of 0.03%. Its performance over the last 12 months is estimated to be 31.0% as of August 2021.
VOO was introduced on Sept. 7, 2010. Currently, it has an expense ratio of 0.03% and its performance over the past 1 year sits at 31.0%.
IVV, introduced on May 15, 2000, also has an expense ratio of 0.03%. In the past 1 year, its performance is estimated to be 31.0%.
Where to get stock market data for the INDEXSP INX?
The good news is that there are many places that get free data for the (INDEXSP INX). Most online brokers offer free data to customers. You can also find information at Google Finance, Yahoo Finance, Finviz, Tradingview, and StockCharts to name a few.
Chicago mercantile exchange (CME)
The CME is known as the world's leading and most diverse derivatives marketplace. CME currently offers the E-mini S&P 500 (INDEXSP INX), which is an electronically traded futures contract. It's known to be one-fifth the size of standard S&P futures.
Market capitalization
As of October 2021, the market capitalization of the S & P 500 index (INDEXSP INX) is estimated to be worth about 39.06 trillion US dollars, according to Ycharts.
How do I get included in the INDEXSP INX?
Companies that qualify will be able to register with the NYSE with more than $500 million market capitalization. The companies are selected in all sectors and represent the American economy. The firms are required to list the company publicly on one side the Nasdaq exchange system or another.
They must have remained publicly disclosed during the past six months and have recorded at least six consecutive positive revenue periods and sales at all four locations. But even though Tesla is building a massive market cap of over $13.8 billion, it is currently not listed on S&P's Stock Market because it has yet recorded four straight positive results. Tesla is not ready for the exchange.
Free AlphaBetaStock's Cheat Sheet (No CC)!
+ Bonus Dividend Stock Picks