EUR shows moderate growth against USD during today's Asian session, continuing to develop an upward momentum, which led to the renewal of recent highs from May 4. The instrument adds about 0.19% and is actively testing the level of 1.0940 for a breakout. The euro is supported by the announced plan to support the European economy. Germany and France have reached a consensus on the formation of a fund for economic recovery in the amount of EUR 500B. The countries most affected by the crisis will be able to receive grants from this fund, while the debt burden will equally fall on all countries of the block since the fund will be filled through the EU budget. Additional support for EUR was provided by data from the ZEW Institute. ZEW Economic Sentiment in Germany in May rose significantly from 28.2 to 51 points, which was significantly better than market expectations of 32 points.
GBP/USD
GBP shows the flat dynamics of trading during today's Asian session, maintaining a "bullish" sentiment from the beginning of the current week. GBP is supported by rather an optimistic market sentiment regarding the gradual completion of the period of restrictive measures, which contributes to increased demand for risk. More confident growth of GBP is hindered by extremely poor macroeconomic statistics from the UK, published on Tuesday. In April, Claimant Count Change jumped from 12.1K to 856.5K, while analysts had expected growth to 150–200K. Average Earnings Including Bonus slowed down from 2.8% 3MoY to 2.4% 3MoY, which also turned out to be worse than market expectations of 2.7% 3MoY. In March, ILO Unemployment Rate fell from 4% to 3.9% 3M, which turned out to be better than market forecasts suggesting an increase to 4.4%. Today, British investors are focused on the statistics on Retail Price Index and consumer inflation for April.
NZD/USD
NZD is showing steady growth against USD during today's Asian session, trading near recent highs, updated the day before. The instrument adds about 0.50% and is trying to consolidate above 0.6100. The gradual lifting of quarantine restrictions around the world has a positive effect on the dynamics of NZD, which is counting on the restoration of world trade. In particular, the most notable recent support is provided by news from China, which, however, is overshadowed by rising trade tensions between Beijing and Washington. The macroeconomic statistics from New Zealand published recently was contradictory. Producer Price Index Out in Q1 2020 showed a slowdown from +0.4% QoQ to +0.1% QoQ despite the expected growth to +0.7% QoQ. Producer Price Index Input for the same period decreased by 0.3% QoQ after growth by the same amount a month ago.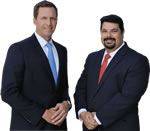 AD - Recover your investment losses! Haselkorn & Thibaut, P.A. is a national law firm that specializes in fighting ONLY on behalf of investors. With a 95% success rate, let us help you recover your investment losses today. Call now 1 888-628-5590 or visit InvestmentFraudLawyers.com to schedule a free consultation and learn how our experience can help you recover your investment losses. No recovery, no fee.
USD/JPY
USD is stable against JPY during today's morning session, trading near the recent highs since April 13, updated the day before. JPY is losing to USD in the battle for the title of safest asset in recent days amid the publication of weak macroeconomic statistics, which indicates the onset of a recession in the Japanese economy. However, American statistics can hardly be called more optimistic. During today's Asian session, Japan managed to somewhat surprise investors with its releases. Machinery Orders in March fell by 0.4% MoM after an increase of 2.3% MoM. Analysts expected a much more significant drop in volumes by 7.1% MoM. In annual terms, the indicator even reduced its decline from –2.4% YoY to –0.7% YoY with a negative forecast of –9.5% YoY.
XAU/USD
Gold prices show a slight increase during today's Asian session, continuing the development of the "bullish" trend, which received a new impetus for development on Tuesday. Demand for the asset is supported against the backdrop of continuing uncertainty around the prospects for recovery in the global economy. In addition, the instrument is supported by a rather weak USD against the background of discussing the expansion of the economy support program in the US Senate. However, investors are optimistic about the gradual lifting of restrictions, as well as interested in news regarding the development of a vaccine against coronavirus.