The Securities and Exchange Commission charged a Florida-based company and its CEO for multiple offenses including conducting unregistered offerings and defrauding Investors. Oi2Go Media Technologies, Inc., as well as its CEO, Anthony Michael Hernandez, were accused of selling securities in violation of the exemptions from registration. They raised approximately $1,317,000 by at least 750 different investors. Oi2Go, Hernandez and the SEC are also accused in the SEC complaint of making false and deceptive claims about Oi2Go's ability to stream media content on a functional platform. Hernandez allegedly misappropriated $450,000 from investors for his personal use, according to the complaint. The SEC filed a complaint with the U.S. District Court, seeking a variety of remedies against Hernandez, including permanent injunctive measures, disgorgement, civil penalties and barring Hernandez from holding officer and director positions and trading penny stocks. Hernandez has been charged with criminal offenses by the Florida Attorney General's Office of Statewide Prosecution. Thomas P. Smith, Jr., the New York Regional Office, supervised a team that conducted an investigation for the SEC. The SEC would like to thank the Florida Attorney General's Office of Statewide Prosecution as well as the Florida Office of Financial Regulation.
Recover Investment Losses
Are you experiencing investment losses? You should consult an expert if you are experiencing investment losses. investment fraud attorney. Haselkorn & Thibaut are a reputable law firm that specializes in investment fraud. Their attorneys are well-versed in the complicated world of securities litigation, arbitration and other related matters. Their attorneys are dedicated to ensuring that their clients receive the justice and compensation that they deserve.
Haselkorn & Thibaut has a success rate of 98% and recovered millions for investors.
It is important to act immediately if you believe you may have been a victim of an investment fraud.
The experienced investment fraud attorneys at the firm will evaluate your case and help you determine how to best recover your losses. It is also important to know that no fee is charged if there is no recovery.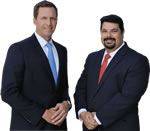 AD - Recover your investment losses! Haselkorn & Thibaut, P.A. is a national law firm that specializes in fighting ONLY on behalf of investors. With a 95% success rate, let us help you recover your investment losses today. Call now 1-888-784-3315 or visit InvestmentFraudLawyers.com to schedule a free consultation and learn how our experience can help you recover your investment losses. No recovery, no fee.
Contact Haselkorn & Thibaut today for a free consultation at 1-888-784-3315 or website at InvestmentFraudLawyers.com.
SEC: What You Need to Know
Securities and Exchange Commission is the regulatory agency that enforces and oversees securities laws in the United States. Its main mission is to protect and promote investors, ensure fair and efficient markets and facilitate capital formation. This is achieved by the SEC by regulating securities firms, such as stock exchanges and broker-dealers. It also regulates investment advisors and mutual funds. The SEC ensures that investors receive accurate and timely information from companies, and also investigates and prosecutes violations of securities laws and securities fraud. The SEC is a key player in maintaining the integrity of U.S. Financial Markets, encouraging transparency and fostering investor trust.
Find out more about