On July 27, 2023, Darren Kubiak, a financial advisor previously associated with Kalos Capital, Inc. and Adair Financial Private Client Group, was named a respondent in a Financial Industry Regulatory Authority (FINRA) complaint. The complaint alleges that Kubiak failed to appear for on-the-record testimony requested by FINRA. This testimony was related to an investigation into the suitability of Kubiak's recommendations to at least ten of his customers, two of which were seniors, to invest in limited partnerships.
The complaint further alleges that Kubiak's testimony was material to FINRA's investigation and was necessary to complete its investigation. His failure to appear for testimony has impeded FINRA's investigation into his conduct. Kubiak's involvement with Kalos Capital spanned over a decade, from January 3, 2007, to October 10, 2019. He was later associated with Adair Financial Private Client Group from June 23, 2020, to May 28, 2021.
Investment Recommendations and Allegations
Among the investments that Kubiak recommended to his clients were Leveraged and Inverse Exchange Traded Funds (LIETFs) and Leveraged and Inverse ETFs ("LIETFs"). These complex financial products can lead to significant losses, particularly for investors who do not fully understand the risks involved.
Pending Regulatory Action
As a result of Kubiak's failure to cooperate with the investigation, FINRA has initiated regulatory action against him. This is a serious matter as it impedes the ability of the regulatory body to perform its duties and protect investors. The case number for this pending action is 1239086.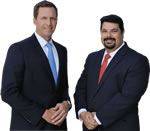 AD - Recover your investment losses! Haselkorn & Thibaut, P.A. is a national law firm that specializes in fighting ONLY on behalf of investors. With a 95% success rate, let us help you recover your investment losses today. Call now 1-888-784-3315 or visit InvestmentFraudLawyers.com to schedule a free consultation and learn how our experience can help you recover your investment losses. No recovery, no fee.
Investors Recovery of Losses
Investors who have suffered losses due to the actions or recommendations of a financial advisor have a right to seek recovery through FINRA arbitration. This process allows investors to present their case before an impartial panel, which will then make a decision on the dispute. Investors may be able to recover their losses and potentially additional damages.
Investors can file a claim with FINRA, detailing the circumstances of their losses and the role of the financial advisor.
Once the claim is filed, the advisor or firm has 45 days to respond.
The case will then be heard by a panel of arbitrators, who will review the evidence and make a decision.
If the panel rules in favor of the investor, the advisor or firm may be required to pay damages.
Investors who have dealt with Darren Kubiak or have invested in the products he recommended are encouraged to review their options for recovery. The FINRA arbitration process is a viable and effective method for investors to seek and potentially recover their losses.
It is always recommended for investors to seek professional advice before initiating an arbitration process. Legal and financial professionals can provide valuable guidance, ensuring that investors understand their rights and the process involved in seeking recovery of their losses.