Research reports that contained errors have led to a FINRA (Financial Industry Regulatory Authority) fine and censure for Morgan Stanley. The errors pertain to price charts that reflected inaccurate stock ratings and impacted about 11,000 equity research reports issued between the 30th of August 2019 and the 28th of February 2020.
This information is based on the self-regulatory organization (SRO) issued letter of acceptance, consent, and waiver.
According to FINRA's letter of acceptance, the errors were the result of a lack of a supervisory system that would ensure the accuracy of the information. They appear to have started around the time, in August 2019, when Morgan Stanley updated its software for the generation of price charts to comply with regulatory requirements of the European Union pertaining to the length of disclosures for recommended securities.
FINRA adds that the software, however, "contained a typographical error that caused the price charts in certain research reports to display stock ratings from five years prior to the report, but labeled those ratings, inaccurately, as being from three years prior to the report."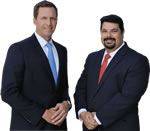 AD - Recover your investment losses! Haselkorn & Thibaut, P.A. is a national law firm that specializes in fighting ONLY on behalf of investors. With a 98% success rate, let us help you recover your investment losses today. Call now 1-888-784-3315 or visit InvestmentFraudLawyers.com to schedule a free consultation and learn how our experience can help you recover your investment losses. No recovery, no fee.
Despite the problem being spotted by a supervisor in January 2020, reports containing inaccurate historical ratings continued to be published by Morgan Stanley until the end of February that year.
In addition, during the period from 7th April 2021 to 17th May 2021, beneficial ownership was not disclosed by Morgan Stanley in 1,616 equity research reports in the wake of its acquisition of an investment management company.

However, Morgan Stanley was commended by the SRO for offering "extraordinary cooperation" in assisting them during the investigation and in addressing the highlighted issues. This included the recruitment of an external counsel to correct the issues before discovery by a regulator, as well as efforts to improve of its supervisory systems.
Without admittance to or denial of the findings, Morgan Stanley consented to the fine of $325K as well as the censure, according to the letter of acceptance, waiver, and consent.
Free AlphaBetaStock's Cheat Sheet (No CC)!
+ Bonus Dividend Stock Picks