Additional bad news came in this week for GPB Capital Holdings investors. Two independent broker-dealers were fined by the Financial Industry Regulatory Authority Inc. (FINRA), Dempsey Lord Smith and BD4RIA Inc. for selling negligently to GPB Capital Holdings to regular retail customers. This was in light of GPB's failure to produce audited financial statements regarding high-risk, high commission investments.
Both broker-dealers agreed to FINRA's findings in the settlements without admitting or denying them. These settlements cover actions that occurred in spring 2018. This was when clients and financial advisors who purchased GPB private placements waited for FINRA to file financial statements to the Securities and Exchange Commission(SEC). The company filed financial statements for two of its largest funds. Both funds had already passed industry thresholds for making such information available a year prior.
GPB missed the deadline to file audited financial reports and was forced to cut dividends for private placements. The Justice Department and SEC charged it with fraud last year.
The brokers at the many firms that sold GPB private placements charged clients between 7% and 10% for commissions and GPB product fees. This is the highest allowed percentage in the industry.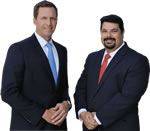 AD - Recover your investment losses! Haselkorn & Thibaut, P.A. is a national law firm that specializes in fighting ONLY on behalf of investors. With a 95% success rate, let us help you recover your investment losses today. Call now 1 888-628-5590 or visit InvestmentFraudLawyers.com to schedule a free consultation and learn how our experience can help you recover your investment losses. No recovery, no fee.
Dempsey LordSmith, which employs 100 financial advisors and brokers, broke industry rules in May 2018 and June 2018. It "negligently forgot" to inform four investors in GPB Private Placements that it had failed to file required filings with the SEC in a timely fashion, according to Finra. From September 2015 to June 2018, four investors received unsuitable GPB securities recommendations from certain brokers.
FINRA reported that Dempsey Lord Smith was given a $70,000 fine and ordered to pay restitution totaling close to $30,000 plus interest. Joel Beck, an attorney representing the firm, declined to comment.
FINRA stated that BD4RIA has 13 advisers and brokers. In June 2018, seven investors were notified by the firm to notify them of the failure to file the required filings with SEC. The firm was ordered to pay $40,000. Restitution and a $45,000 fine on Tuesday. Matthew Henneman (an attorney representing BD4RIA) did not return a request for comment.
FINRA appears to be gaining momentum in fining firms in 2018 over GPB securities sales. Geneos Wealth Management Inc. reached a $400,000 settlement last week with Finra regarding sales of GPB private placings and alternative investment, the LJM Preservation & Growth Fund.
GPB Capital, an alternative asset management company based in New York, was the general partner of limited partnerships that were formed to acquire income-producing businesses such as auto dealers and trash companies. GPB raised $1.8 billion from investors.