Ah, the Financial Industry Regulatory Authority (FINRA), the industry's self-appointed watchdog, is at it again. This time, it's not just wagging its finger but taking a big bite out of Network 1 Financial Securities and its Chief Compliance Officer, Michael Molinaro. The duo has been hit with a whopping fine of over $700,000 for a laundry list of alleged violations. The charges? Well, they're not exactly small potatoes. We're talking about failing to maintain a proper supervisory system to detect excessive trading, among other things.
The Nitty-Gritty of the Allegations
So, what's the beef? From January 2016 to March 2022, Network 1 Financial Securities, based in Garden State's Red Bank, New Jersey, allegedly turned a blind eye to the care obligation of the Securities and Exchange Commission's Regulation Best Interest (Reg BI). For those not in the know, Reg BI is a rule that requires brokers to act in the best interest of their clients, rather than chasing commissions like a dog after a bone.
But wait, there's more. FINRA also accuses the company of not meeting its own suitability requirements. In layman's terms, this means they didn't do their due diligence to ensure that the financial products they were peddling were a good fit for their clients.
The Compliance Conundrum
As if that weren't enough, FINRA claims that as of June 30, 2020 — the date Reg BI officially became the law of the land — Network 1 Financial Securities was still playing fast and loose with compliance. They allegedly failed to maintain and enforce adequate written supervisory procedures.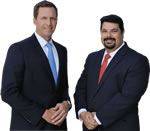 AD - Recover your investment losses! Haselkorn & Thibaut, P.A. is a national law firm that specializes in fighting ONLY on behalf of investors. With a 95% success rate, let us help you recover your investment losses today. Call now 1-888-784-3315 or visit InvestmentFraudLawyers.com to schedule a free consultation and learn how our experience can help you recover your investment losses. No recovery, no fee.
And let's not forget Michael Molinaro, the company's CCO since July 2017. He's been accused of failing to establish and enforce an adequate supervisory system from his tenure's start through March 2022. Talk about dropping the ball!
Ignoring the Warning Signs
Here's where it gets juicy. According to FINRA, Network 1 received monthly reports from its clearing firm that flagged accounts with high cost-to-equity ratios. These reports are like the canary in the coal mine, signaling that something's amiss. But what did Network 1 do? They allegedly ignored these reports from January 2016 to June 2018. Instead, they cherry-picked 100 accounts with the largest year-to-date aggregate commissions for internal review, leaving smaller accounts in the lurch.
A Case Study in Negligence: Customer A
To add insult to injury, one report dated July 31, 2016, showed that a client, cryptically named "Customer A," had been charged over $18,000 in commissions in just 12 months. That's a cost-to-equity ratio of over 45%! And between August 2016 and March 2018, this ratio skyrocketed to over 52%. If that's not a red flag, I don't know what is.
The Price of Non-Compliance
So, what's the damage? Network 1 has consented to a censure and a $200,000 fine. But hold onto your hats, folks, because they also have to pay restitution of $533,587 plus interest. As for Molinaro, he's looking at a three-month suspension and a $5,000 fine.
A Growing Trend of Regulatory Crackdowns
This isn't FINRA's first rodeo. The self-regulator has been on a tear lately, going after several broker-dealer firms and individual financial pros for alleged violations of Reg BI. Just last October, a New York broker was hit with a $5,000 fine and a six-month suspension. And earlier this year, two more New York brokers and a Long Island-based broker-dealer found themselves in hot water over similar allegations.
The Takeaway
The message is loud and clear: FINRA means business. With a growing list of sanctions and fines, it's evident that the industry watchdog is not just barking but actually biting. Broker-dealers and compliance officers take note. The stakes are high, and the cost of non-compliance can be a real kick in the teeth.