FINRA recently barred Michael Mackey (CRD#: 2279775) permanently from the securities industry. This information is stated clearly on his BrokerCheck report, which we checked on the 23rd of July. Michael, who was in the securities industry for 22 years, has worked with seven firms. The question on everybody's lips is what happened?
On March 26th, Michael Mackay, a broker based in Ohio was named in a dispute initiated by a customer, and the complaint in the dispute stated that the customer gave Michael a check on $300,000 to invest in real estate for her. Transamerica Financial Advisors did not approve that outside business activity. This dispute was closed without any action.
However, on July 5 2019, FINRA took a final regulatory action against Michael Mackay which saw him get barred permanently from the securities industry. As stated in his BrokerCheck report, "Mackey gave his consent to the entry of findings and the sanction that he did not submit any document as requested by FINRA and that he had recommended some real estate investment opportunities that were not approved by his firm."
Let's not forget that Michael Mackey was also named in four other disclosures the first of which came on the 17th of March 2005, which led to his removal from World Group Securities Inc. after it was alleged against him that he shared commissions with an individual not registered with securities during the sale of a securities product.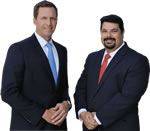 AD - Recover your investment losses! Haselkorn & Thibaut, P.A. is a national law firm that specializes in fighting ONLY on behalf of investors. With a 98% success rate, let us help you recover your investment losses today. Call now 1-888-784-3315 or visit InvestmentFraudLawyers.com to schedule a free consultation and learn how our experience can help you recover your investment losses. No recovery, no fee.
Also in 2011 on the 12th of August, there was an outstanding federal tax lien to the tune of about $39,440.00. Then another outstanding federal tax lien on April 23, 2018, for $10,363.43.
On January 25 2019, he was allowed to tender his resignation from Transamerica Financial Advisors after two customers reported him to the firm that he recommended an investment opportunity that the firm did not approve.
Free AlphaBetaStock's Cheat Sheet (No CC)!
+ Bonus Dividend Stock Picks