In a recent development, a client has lodged a dispute against a notable financial advisor, Michael Zanders, alleging the purchase of an unsuitable variable annuity in 2021. The dispute, currently pending, was filed on 7/26/2023 and involves a significant sum of $13,961.58. Zanders, who is associated with AMERIPRISE FINANCIAL SERVICES, LLC (CRD 6363), has been with the company since 10/18/2013, serving both as a broker and an investment advisor.
Understanding the Dispute
The crux of the dispute lies in the purchase of a variable annuity that the client alleges was unsuitable for their financial situation and goals. Variable annuities are investment products offered by insurance companies. While they can offer substantial tax benefits and income for life, they are not suitable for every investor due to their complexity and potential for significant losses.
The client's claim against Michael Zanders and AMERIPRISE FINANCIAL SERVICES, LLC is currently pending investigation. If found guilty, it could lead to severe implications for both the advisor and the firm, including potential financial penalties and damage to their reputation.
Investors Recovering Losses with Finra Arbitration
Investors who find themselves in similar situations can seek recourse through Finra Arbitration. The Financial Industry Regulatory Authority (FINRA) provides a platform for investors to resolve disputes with brokers and brokerage firms. The process is often quicker and less expensive than court litigation.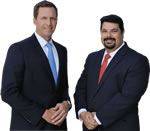 AD - Recover your investment losses! Haselkorn & Thibaut, P.A. is a national law firm that specializes in fighting ONLY on behalf of investors. With a 95% success rate, let us help you recover your investment losses today. Call now 1-888-784-3315 or visit InvestmentFraudLawyers.com to schedule a free consultation and learn how our experience can help you recover your investment losses. No recovery, no fee.
Investors can recover losses through Finra Arbitration in several ways:
Monetary Compensation: If the arbitrators rule in favor of the investor, they may award monetary compensation for the losses incurred.
Rescission: In some cases, the arbitrators may order the broker or firm to buy back the disputed investment at its original price.
Interest, Costs, and Fees: The arbitrators may also award interest on the losses, reimbursement of costs, and payment of attorneys' fees.
It is crucial for investors to understand their rights and the dispute resolution process. Finra Arbitration provides a valuable service in protecting investors and maintaining the integrity of the financial markets.
Ensuring Fluent Communication
In light of the recent dispute, it is essential for clients to maintain fluent communication with their advisors. Clear and open communication can prevent misunderstandings and ensure that investment decisions align with the client's financial goals and risk tolerance.
Furthermore, clients should regularly review their portfolio and financial plan with their advisor, ask questions, and seek clarification on any issues. By taking these proactive steps, investors can better safeguard their investments and financial future.
In conclusion, the pending dispute against Michael Zanders and AMERIPRISE FINANCIAL SERVICES, LLC highlights the importance of suitable investment advice and the role of Finra Arbitration in resolving investor disputes. As the case unfolds, it will serve as a reminder to investors and advisors alike about the importance of trust, transparency, and accountability in the financial services industry.