Adam Feierstein, a financial advisor currently registered with Concourse Financial Group Securities, Inc., has recently settled a customer dispute for $40,000. The claimants in the case alleged that Mr. Feierstein had recommended an unsuitable investment in a variable annuity, which led to a loss of $400,000.
The dispute, filed under case number 22-01029, was settled on April 11, 2022, with the claimants agreeing to accept a payment of $40,000 in order to resolve the matter. The settlement amount represents 10% of the total loss claimed by the customers.
Adam Feierstein has been in the financial services industry for over 20 years and has been associated with ProEquities, Inc. (CRD 15708) from December 11, 2018, to October 28, 2020. He is not currently registered as an investment advisor.
The variable annuity in question is a type of investment that combines the features of an insurance contract with those of an investment product. Variable annuities allow investors to allocate their money among various investment options, with the potential for growth based on the performance of these investments. However, they also come with certain risks, and the suitability of such investments depends on the individual investor's financial situation, risk tolerance, and investment objectives.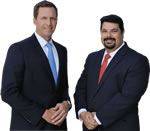 AD - Recover your investment losses! Haselkorn & Thibaut, P.A. is a national law firm that specializes in fighting ONLY on behalf of investors. With a 98% success rate, let us help you recover your investment losses today. Call now 1-888-784-3315 or visit InvestmentFraudLawyers.com to schedule a free consultation and learn how our experience can help you recover your investment losses. No recovery, no fee.
In this case, the claimants argued that Mr. Feierstein had not considered their specific needs and circumstances when recommending the variable annuity investment. As a result, they suffered significant losses and sought compensation through the dispute process.
The settlement of this customer dispute serves as a reminder to both financial advisors and investors of the importance of thoroughly evaluating the suitability of investment recommendations. Financial professionals have a responsibility to ensure that the products and strategies they recommend align with their client's needs and objectives, while investors should always perform their due diligence and seek advice from multiple sources before making any investment decisions.
It is worth noting that the settlement of a customer dispute does not necessarily indicate that the financial advisor was at fault or acted improperly. In some cases, advisors may settle disputes to avoid the time, expense, and potential reputational damage associated with a lengthy arbitration process.
Investors can review a financial advisor's history of customer disputes and other regulatory actions by consulting the Financial Industry Regulatory Authority's (FINRA) BrokerCheck database. This free online resource provides comprehensive information about registered brokers' and investment advisors' professional backgrounds and disciplinary history, helping investors make informed decisions when choosing a financial professional.
Free AlphaBetaStock's Cheat Sheet (No CC)!
+ Bonus Dividend Stock Picks