The U.S. District Court of the Eastern District of New York sounded the gavel of justice on May 12, 2023. The final verdict was passed against New York Investment Advisor Brian Callahan, Adam Manson and Manson's two entities. Their crime? The SEC filed an emergency action on March 5, 2012 to stop a Ponzi Scheme.
The Twisted Web of Deceit
Callahan's five offshore funds raised more than $90 Million from 45 investors between 2005 and January 2012, according to SEC's amended complaint. Imagine this. Over $90 million in unsuspecting investor funds were funneled to a twisted network of fraud and deceit. Callahan was in charge of the management and investment decisions made for these funds by his two investment advisor entities. All the while, he received inflated management fees.
What happened to the money? Callahan used investor funds to pay for personal expenses and certain investors who were seeking redemption. He also diverted funds in an improper manner to Manson's Long Island private real estate project. Manson, his Distinctive Investments, LLC, and Distinctive Ventures, LLC, left a trail of false audit confirmations and inflated promissory note that Callahan used to conceal the scheme. This is the classic case of robbing Peter and paying Paul.
The final judgment
Callahan Manson Distinctive Investments and Distinctive Ventures did not deny the SEC's accusations, but they consented to a final judgement. This judgment permanently prohibits the defendants from violating federal securities laws antifraud provision. Callahan's offshore funds, as well as his investment advisory companies, were also prohibited from violating the antifraud provisions on March 9, 2013. In parallel criminal actions, a receiver appointed by the court in SEC action and criminal authorities collected and distributed over $51,000,000 to investors who were harmed. Can you imagine how relieved these investors felt?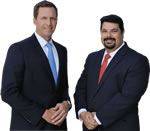 AD - Recover your investment losses! Haselkorn & Thibaut, P.A. is a national law firm that specializes in fighting ONLY on behalf of investors. With a 95% success rate, let us help you recover your investment losses today. Call now 1-888-784-3315 or visit InvestmentFraudLawyers.com to schedule a free consultation and learn how our experience can help you recover your investment losses. No recovery, no fee.
Fraud: The Price of Fraud
Callahan pleaded guilty in 2014 to charges of securities fraud in the criminal case, United States v. Brian R. Callahan & Adam Manson. Callahan received a 12-year prison sentence, followed by three-years of supervised release. He was also ordered to pay more than $67million in restitution. Manson, in October 2022 was sentenced to a year of supervised freedom and two years behind bars. He also forfeited and surrendered certain monies. You'd say that the story of deceit, fraud and swindle ended on a good note.
Dean M. Conway and Lisa Deitch handled the SEC's lawsuit, while Stacy Bogert, James Connor, and Ashley Sprague supervised it.
Litigation Release Nos. LR-22275 (6 March 2012), LR-22311 (8 March 2012) and LR-22386 (1 June 2012).