As anticipated, the FOMC increased interest rates by 75 basis points to 2.25–2.50 percent, returning them to neutral for the first time since 2019. The Fed now recognizes that "recent indications of spending and output have slowed," which is the only major change from its earlier assertion that "overall economic activity appears to have perked up after slipping down in the first quarter." Given the easing in several important economic indices, this adjustment was predicted.
In his post-meeting press conference, Chair Powell was more explicit, saying that the Fed was looking for convincing evidence that inflation is declining over the coming months and that the pace of future rate hikes would depend on new data and the outlook for the economy. The statement gave no hints as to what the Fed would do at its September meeting. This effectively implies that the Fed will rely on facts and make decisions at each meeting, rather than signaling policy in advance.
Powell did, however, mention that the FOMC has not yet decided when to pause rate rises and that another significant rate hike may be warranted at the next meeting. Additionally, he said that the Committee aimed to raise rates to 3.0-3.5 percent, which he described as somewhat restrictive terrain. Rates will reach this level by the end of the year, according to the June SEP (these estimates will be revised in eight weeks, but Powell referred media to the June SEP when questioned about his economic views).
When asked if the US economy was in a recession, Chair Powell resisted using the term but emphasized that slowing growth was necessary to create some slack and enable the supply side to catch up. Powell also noted that the slowdown in Q2 was notable but that the economy was still on track to grow this year and that demand was strong.
Especially in light of less forward guidance and a data-dependent approach, which gives the Central Bank flexibility to ease off the tightening pedal should economic data improve, the event drew dovish reactions. However, Chair Powell warned the Fed will not hesitate to make a larger move if necessary.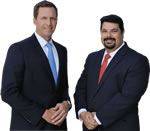 AD - Recover your investment losses! Haselkorn & Thibaut, P.A. is a national law firm that specializes in fighting ONLY on behalf of investors. With a 95% success rate, let us help you recover your investment losses today. Call now 1 888-628-5590 or visit InvestmentFraudLawyers.com to schedule a free consultation and learn how our experience can help you recover your investment losses. No recovery, no fee.
It's important to recall what Marko Kolanovic of JP Morgan noted earlier this week: "A mild recession is already in the price, peak Fed pricing is behind us: While recession odds are increasing, a mild recession appears already priced in based on the YTD underperformance of Cyclical vs. Defensive equity sectors, the depth of negative earnings revisions that already matches past recession moves, and the shift in rates markets to price in an earlier and lower Fed Funds peak. With the peak in Fed pricing likely behind us, the worst for risk markets and market volatility should also be behind us."
FYI, before Powell spoke, the money market had projected rates to be at 3.4 percent by the end of 2022, but it has since fallen to about 3.3 percent. This suggests that a rate hike to 3.25 percent was fully priced, with a 20 percent possibility that rates would be raised to 3.25-3.5 percent.
Takeaway
The Fed acted as predicted with a .75 basis points hike. They are looking at inflation and the economy to determine future Fed rate hikes.
Inflation appears to be going down, but what target the Fed has is unknown. We tend to think the Fed wants below 6% for short (this year) and below 3% (2 years). According to Truflation.com, the current YoY rate is 9.85% which is down from 10.5% on June 29.
Turning to the economy, the Fed is most likely looking at health based on several factors. However, I think investors should look at two reports which are the GDP (Gross Domestic Product) and unemployment. The Fed will likely not react to negative GDP numbers until inflation drops dramatically.
However, I think the unemployment rate is one of the key numbers that will cause the Fed to change its pace or strategy. Specifically, a sudden jump above 5% unemployment will cause the Fed to become dovish and halt rate increases.
The stock market has most likely priced in a slight recession and companies are bracing for the worse. However, the market will likely experience significant bull runs in the coming months when there is negative economic data because it increased the chances of a dovish Fed.  In other words, bad news will be good news.
We won't know the true impact of the rate hikes and the health of the economy until Q1 earnings come out next year. If holiday sales are bad, this could cause a huge bear run in Q1 and Q2 for many sectors, especially big box retail.
The bottom line, it is going to be a bumpy ride in the next couple of months. Most advisors and investors should wait it out till at least Q1. If you have a high-risk appetite, then buying high-quality equities (bonds are too risky) on days when the market is getting hammered may be a great way to acquire stocks you have been watching.