According to economists polled, The Wall Street Journal expects that the consumer price index will show 0.7% growth in February. Core CPI, which excludes food and fuel, is expected to rise 0.5%. The 12-month rate at which the main CPI will rise from 7.5% to 7.8% is expected to increase and remain at its 40-year peak. The Bureau of Labor Statistics will release the report at 8:30 AM Eastern.
Yesterday's narrative by the Biden administration that today's inflation print could be "high" and expectations for a headline print at +7.9% YoY (from January's +7.5% YoY), set the stage for any surprise. The headline print was right on the mark at +7.9%, the highest YoY since Jan 1982.
The core prices, which exclude volatile food and energy components were up 0.5% compared to a month ago and 6.4% compared with a year ago.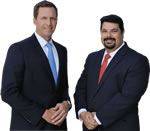 AD - Recover your investment losses! Haselkorn & Thibaut, P.A. is a national law firm that specializes in fighting ONLY on behalf of investors. With a 95% success rate, let us help you recover your investment losses today. Call now 1 888-628-5590 or visit InvestmentFraudLawyers.com to schedule a free consultation and learn how our experience can help you recover your investment losses. No recovery, no fee.
These data show how inflation tightened its grip on the economy prior to Russia's war. This includes a spike in commodities and the highest record retail gasoline prices. While most economists expected February to be the peak in annual inflation, the conflict will likely lead to even greater inflation numbers in the months ahead.
Bloomberg Television's Michael Gapen, chief U.S. economic economist at Barclays Plc stated that inflation is unlikely to slow down or rollover for several months. This sets the scene for where we are right now. We need to see how this conflict unfolds and how disruptive the sanctions system is.
The Federal Reserve will raise interest rates next week to combat rising price pressures. This is the first increase since 2018. The geopolitical environment adds uncertainty to the Federal Reserve's rate hike cycle for the next year.
Fed officials may be more hawkish in the event of energy price shocks leading to persistent inflation. However, they could also take a more cautious stance if sinking consumer sentiment or declining real wages start to impact growth.
The February report revealed that gasoline prices increased 6.6% compared to the previous month. This account accounted for nearly a third of the monthly CPI increase. This could be due to energy price spikes that occurred in the wake of Russia's invasion of Ukraine during the last week. The March CPI report will better capture the impact.
According to American Automobile Association data, the retail price for regular-grade gasoline has risen 19.3% to $4.32 per gallon so far in this month.
The CPI report revealed that food prices rose 1% in February compared to the previous month. This is the largest increase since April 2020. The 7.9% increase was more than the 2.9% gain in February 2018. This is the largest jump since 1981.
Although the full impact of the war on the U.S. economy is not known, the soaring prices for oil, metals, and grains will likely feed into other commodities and eventually lead to higher consumer prices. Biden's administration banned Russian oil imports into America on Tuesday, which will increase energy price pressures.